Comedian Dave Chappelle plays a black blind character who is a respected white supremacist.
This is one of our favourite comedy skits of all time because it exposes the stupidity of white supremacy. In the skit Dave Chappelle play the character of Clayton Bigsby, a blind man who was told he was white by his teacher. Growing up surrounded by other  blind kids, Mr Bigsby never learns his true roots, he grows up thinking he is white. In his later years he become a well renowned author of white supremacist books.
Dave Chappelle on his show tackled issue of racism intelligently, and he was never more sharp in this skit. He shows how silly racism is because racists would willingly follow the words of a person they just assume to be white.The skit leads to a hilarious ending in which the unsuspecting white supremacists who think they are going to meet their hero find out he's black. It blows their minds, literally!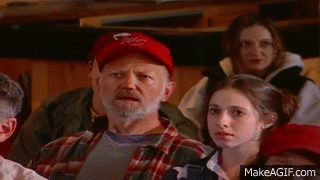 The absurdity of the premise is made more hilarious by the presenter who is doing a report on  Mr Bigsby.
He begins his report by giving a warning of offensive language as it the case with most shows:
"For viewers sensitive to issues of race please be advised that the following piece contains gratuitous use of the N word… And by N word I mean ni***r"
 Also, the people who are responsible for concealing the fact that Mr Bigsby is black have their own comedic moments:
"Listen man, he's too important to the movement. If I tell him he's black, he'd probly kill himself, cause there'd be one less ni***r around. His commitment is that deep."
Even though the Chappelle show was a barrel of laughs this skit stands out as one of the best. The whole concept was well executed in the hands of a comedian at the top of his game.
You can watch part one of the skit here. 
We have part two below.