Dwayne "The Rock" Johnson today announced that he's teamed up with Apple for a movie that co-stars Apple's AI-based personal assistant, Siri. 
According to the film poster which the Johnson tweeted, the movie is called  "The ROCKxSIRI Dominate the Day." So far there are no details on how long the film is or what its even about.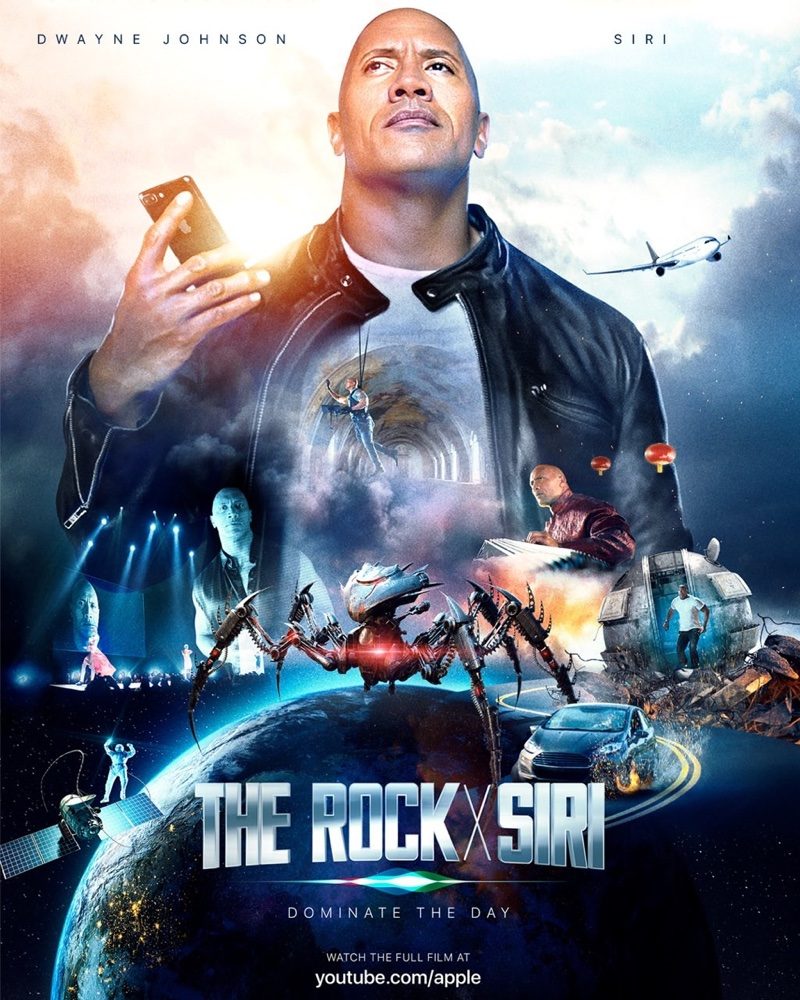 If you take a look at the poster, it features car chases, space travel, an alien fight, and a concert performance. Johnson said on Facebook its the "biggest, coolest, craziest, dopest, most over the top, funnest" movie ever.
"I partnered with #Apple to make the BIGGEST, COOLEST, CRAZIEST, DOPEST, MOST OVER THE TOP, FUNNEST (is that even a word?) movie ever. 

And I have the greatest co-star of all time – #SIRI. 

I make movies for the world to enjoy and we also made this one to motivate you to get out there and get the job done.

I want you to watch it, have fun with it and then go LIVE IT."
The film will premiere on Apple's YouTube channel on Monday, July 24, the time it will debut has not been released yet. 
This is Apple's second time teaming up with a partner to release a short film. Last month they teamed up with French director Micheal Gondry for "Detour", which was shot on an iPhone in partnership with Apple. 
Update: The short movie is now live on Apple's YouTube channel and on Apple.com.