Rappers love to talk about their 'Audemars' and how 'iced out they are', the ice being diamonds.  I would not be surprised if the design of this watch is not mistaken for some of the designs rappers sport. However, Audemars on the Frosted Gold  focus not on highlighting the diamonds rather, the diamonds are embedded in the beauty of the piece. 
Available in white gold with a blue "Grande Tapisserie" dial, it's the mechanically-driven, masculine version of the 33mm and 37mm pieces launched to celebrate the 40th anniversary of the first ladies' Royal Oak collection in 2016, the result of a collaboration between the Le Brassus manufacture and Florentine-born, London-based jeweller Carolina Bucci, whose technique for hammering gold finds its first horological expression in the collection.
The Frosted gold models, have a hand finished touch, essentially making each model bespoke. But those who want to even further their individuality can pair up the Frosted Oak with a  selection of Royal Oak cufflinks in stainless steel, pink or white gold.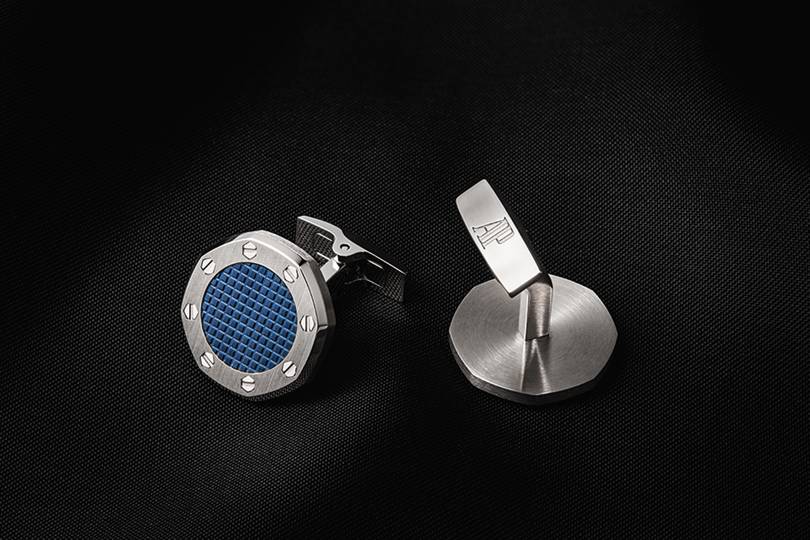 Audemars Piguet Royal Oak Frosted Gold, £52,600. Cufflinks, from £1,300. Audemarspiguet.com
If the Audemars Frosted Gold is out of your price range, checkout a great DEAL we have on a beautiful Henley watch for our readers HERE.