Vacheron Constantin's out-of-this-world grand complication picks up Exceptional Mechanical Timepiece at the 'Oscars of the watch industry'.
The Les Cabinotiers Celestia Astronmical Grand Complication, which features no less than 23 separate complications squeezed into its 45mm white gold case, and it has recently won the prize for Exceptional Mechanical Timepiece at the annual "Oscars of the watch industry", the Grand Prix d'Horlogerie Geneve.
The work of five years and of one watchmaker, the celestial feature twin dials on the front and back, which offer three independently powered modes of telling the time: 'mean' (otherwise known as 'civil' or GMT), 'solar' (taking into account the Earth's elliptical orbit of the Sun) and 'sidereal. This allows for the observed rotation of the Earth as measured against the stars, the difference  between the last and the first amounting to four minutes per day.
The sidereel rim is displayed on two transparent discs, which can be viewed from the back of the watch, from the back the tourbillon can be seen at six o'clock. The business side of the piece reveals the true extent of its vast astronomical arsenal: readings of 'mean' and solar time, a perpetual calendar, tide level indicator, as well as moon phase and Earth-Moon-Sun alignment displays.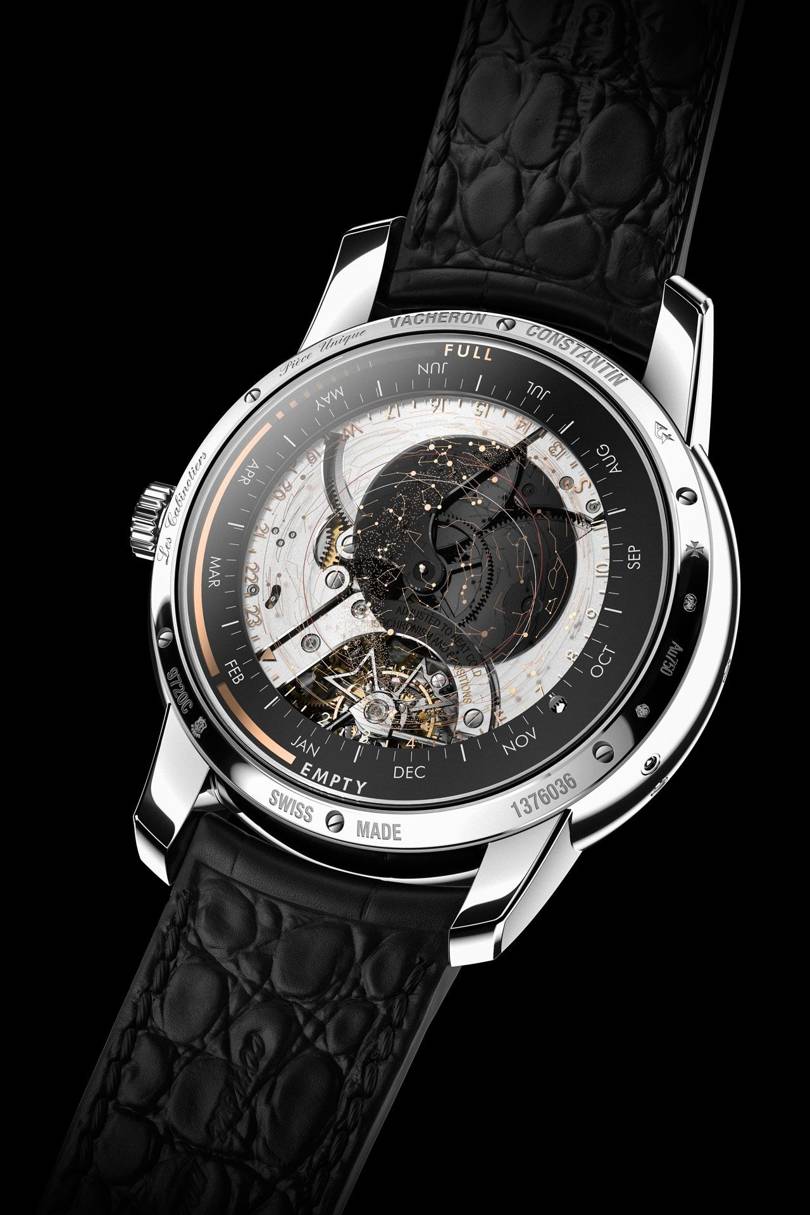 You are all probably wondering at this point how are all these movement powered? The Celestia is powered by a  514-part Caliber 3600 movement, which despite the strain put on it by 3 complications trudges along. It even manages to s to deliver a remarkable three weeks' power reserve. This has been achieved by the use of a proprietary alloy called "bioflex" for the mainsprings, and no less than six barrels.
Vacheron Constantin Les Cabinotiers Celestia Astronmoical Grand Complication 3600. £1,00,000 (approx). vacheron-constantin.com