Emirates have just redesigned their first class suites in their airline's Boeing 777 air crafts, took their first trip yesterday.
The biggest change is the space, each first class passenger get 40 square foot space, each first class suite is designed to  have an "open and airy" feel. Floor-to-ceiling doors ensure that passengers will have complete privacy.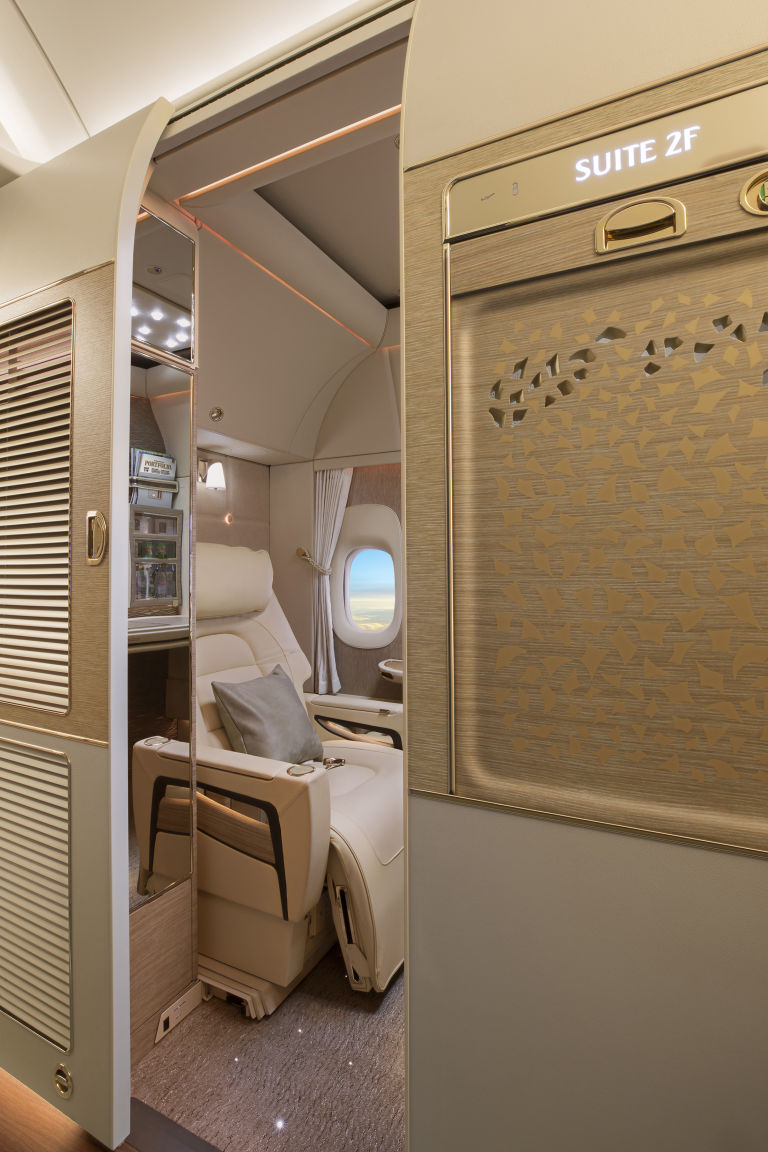 Those of you who own a Mercedes probably recognize the interior, Mercedes and Emirates have teamed up to make sure the  upholstery mimics features of an S-Class sedan.
Suite will contain feature service windows for on-demand fine dining and beverage options, and a video call function. Extra amenities include Emirates' Hydra Active moisturising pyjamas, Bulgari amenity kits, and Byredo skin care products.
Emirates have not only collaborated with Mercedes to give customers unrivaled luxury, they also worked with NASA, each suite on top of being comfortable  is able to go into a "zero-gravity" position for a weightless feeling. If you like the window seat like I do, middle-suites without windows have virtual windows that project whatever's outside the plane onto a high-res screen. The entertainment system features 2,500 channels on 32-inch HD LCD TVs, paired with Bowers & Wilkins active noise cancelling E1 headphones, made exclusively for Emirates.
Finally, all first class passenger will be chauffeured to and from airports in Mercedes-Benz S-Class cars(Emirates 777s fly to over 140 airports worldwide.)