This is the new Mercedes G-class. It takes a lot of genius for the a new car to completely trump the model its replacing.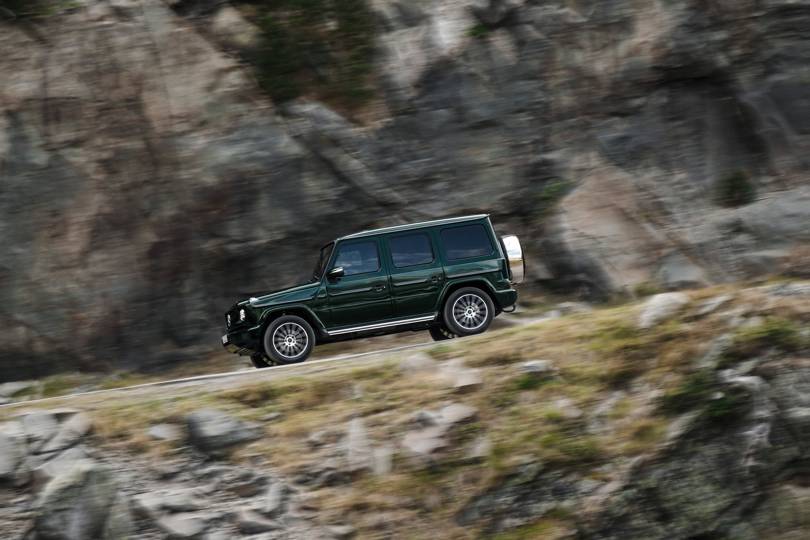 The G-Class like its British equivalent, is one of those vehicles which its aesthetic and ability is vested in a set of criteria that defies all logic.  G-Class aficionados like the fact that the car looks like and over-sized building or that it lacks any aerodynamics. The car has exposed door hinges, and indicator repeaters borne proudly aloft the front wings. The Mercedes G-class was originally conceived for the German army, it has been in civilian action since 1979. Last year was the best year for the G-class, over 22,000 were sold worldwide.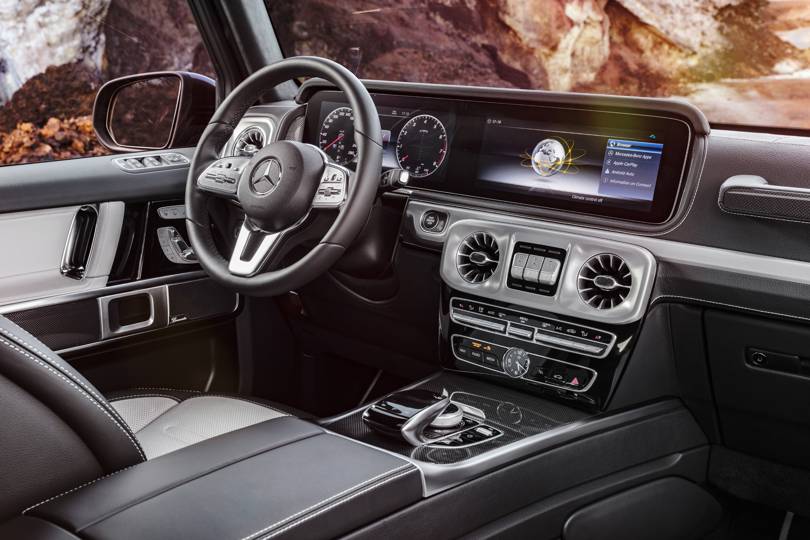 With the new edition of the G-Class, the design is still the same, only an eagle eyed hardcore G-class geek could spot the difference. It might then surprise you to learn that apart from the body of the car only other three component have been carried on to the new model. The body, chassis, suspension, steering, engines, gearbox and interior are all new. The G-Class is now longer and wider, but the brains at Mercedes have made it 170kg lighter. The wings are made of steel, and the doors and bonnet are now made of aluminium. The body has much greater torsional rigidity, which might lead to the possibility of the drivers who purchase the G-Class will actually have a 21st century on-road driving experience.  Three fully locking differentials, front, centre and rear will ensure that the old model's off road capabilities are kept intact.  In fact, its ground clearance, wading ability, and approach, departure and break-over angles are all better than before. And because Mercedes know most people who purchase this car will not be expert driver all of Mercedes'  driver assistance systems have been incorporated into the car. They have even manage to make the reverse camera waterproof , for those off-road trips to  M&S.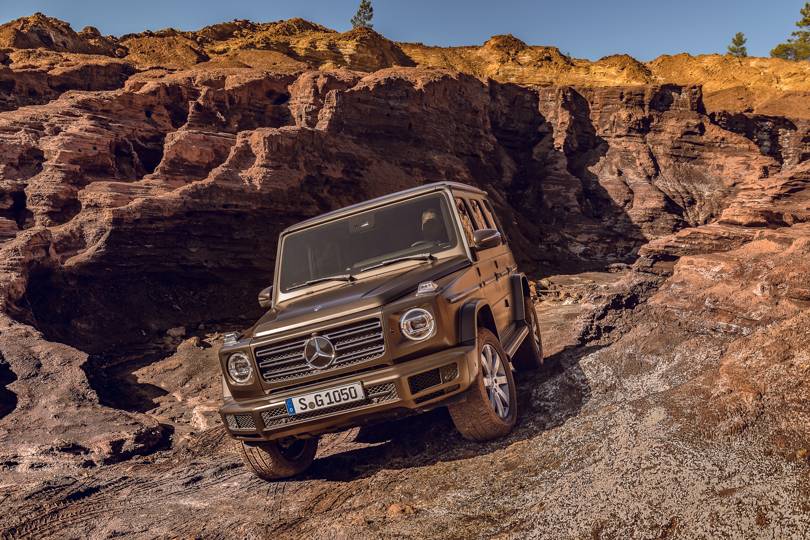 G-Class models may not be the best looking or most aerodynamic cars on the market but what they are is sturdy and well-built. 80% of all the G-Class wagons made are still in active use today. Hardcore enthusiasts will not recognize the TFT screen and infotainment system as other Mercs, and big, comfy seats with massage functionality. The first G-Class to come to the UK will be the AMG G63 version, which come with a 5.5-litre, 560bhp twin-turbo V8. The New G-Class will cost approximately cost £140k-plus.
The G-Class might not be the best car to come out this year but it is hard to deny it isn't one of the coolest.