Nike are currently in the process of laying down the framework so that in the near future when humans walk on Mars we will be using the Mars 720's.  Fresh of the launch of its Marty Mcfly inspired self-lacing Hyperadapts, Nike has now given its iD service a much-needed futuristic makeover t its flagship Niketown store in London with its new Nike iD Direct Studio.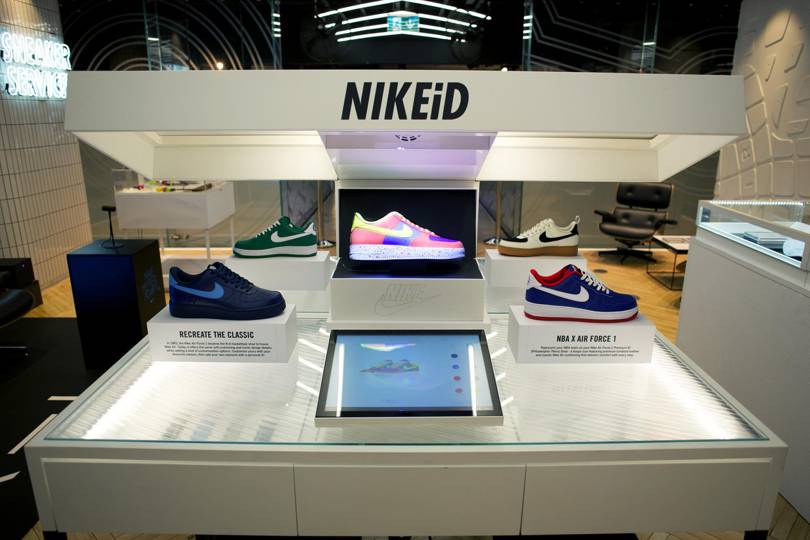 Whilst the iD service let you customize your trainers any way you wanted, you could only see a rendering online and you had wait for the delivery of your shoes to see if you made the right decision.  This reboot uses augemented reality video-mapping technology to  project your chosen colours and textures onto a brand new white Nike Air Force 1's in the new Nike iD configurator booth. This will give you complete control as you can see the changes you make on the iPad in real-time.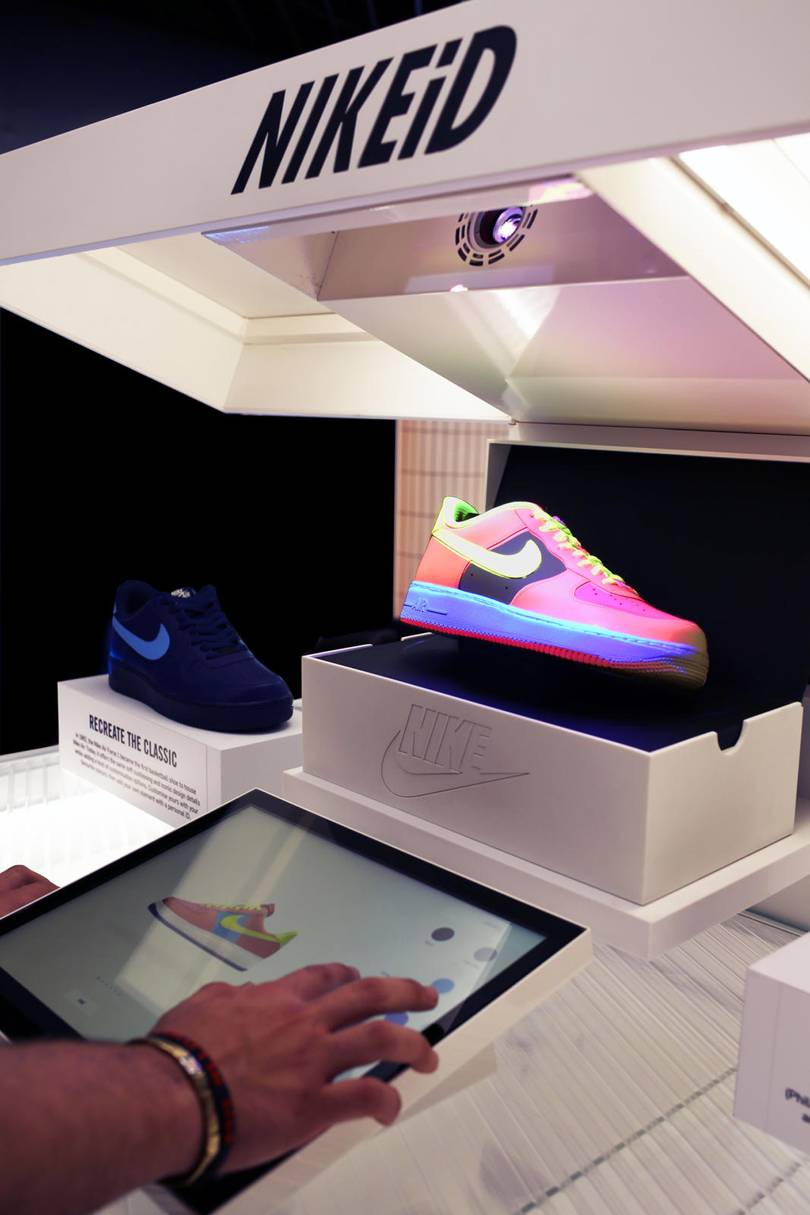 Once you have tinkered around with the design of your new trainers you can use the configurator booth to send your designs to Nike's factory for them to start work on your new masterpiece.