Most celebrity friendships are usually fake and are used for promotion, but these friendships are the most unlikely. Who would have though a gangsta rapper would one day be best friend with TV chef.
Kanye West & Mary-Kate Olsen
The fact Kaye still has friends is highly unlikely, but it seems that aside for Taylor Swift Kanye is also friends with Mary-Kate Olsen. This friendship caught most people of guard, the Olsen twins are known from shying away from the spotlight and well Kanye has a song called 'All of the lights'. However, once you realise that both Olsen and West have a love of fashion this friendship make more sense. Hence, Olsen was spotted at a Yeezy show.
Legendary @kanyewest and the Olsen twins 😭 pic.twitter.com/mZW3T9D1pu

— debbie cakes (@mbreeann) July 16, 2014
Martha Stewart & Snoop Dogg
This is probably one friendship you know about, as the pair now have a tv show. Whilst the two seem a very unlikely pair, they friendship is very real. They both attended the Comedy Central roast of Justin Bieber and the Dogg made an appearance on Martha Stewart's show.  Their energy was so infectious that VHS paired them for their own show: Martha & Snoop's Potluck Dinner Party.
Meryl Streep & 50 Cent
Friendship goals: Meryl Streep and 50 Cent edition pic.twitter.com/VMqL39ElCS

— Mallory Harris (@malgal_12) June 10, 2015
He's a New York rapper and she's an Oscar-winning actress. A match made in heaven. The two began their friendship when hanging out at a Knicks/Lakers game in 2014. 50 joked on his Instagram that "things got a little gangsta," and they looked like they had an awesome time.
50 Cent & Bette Midler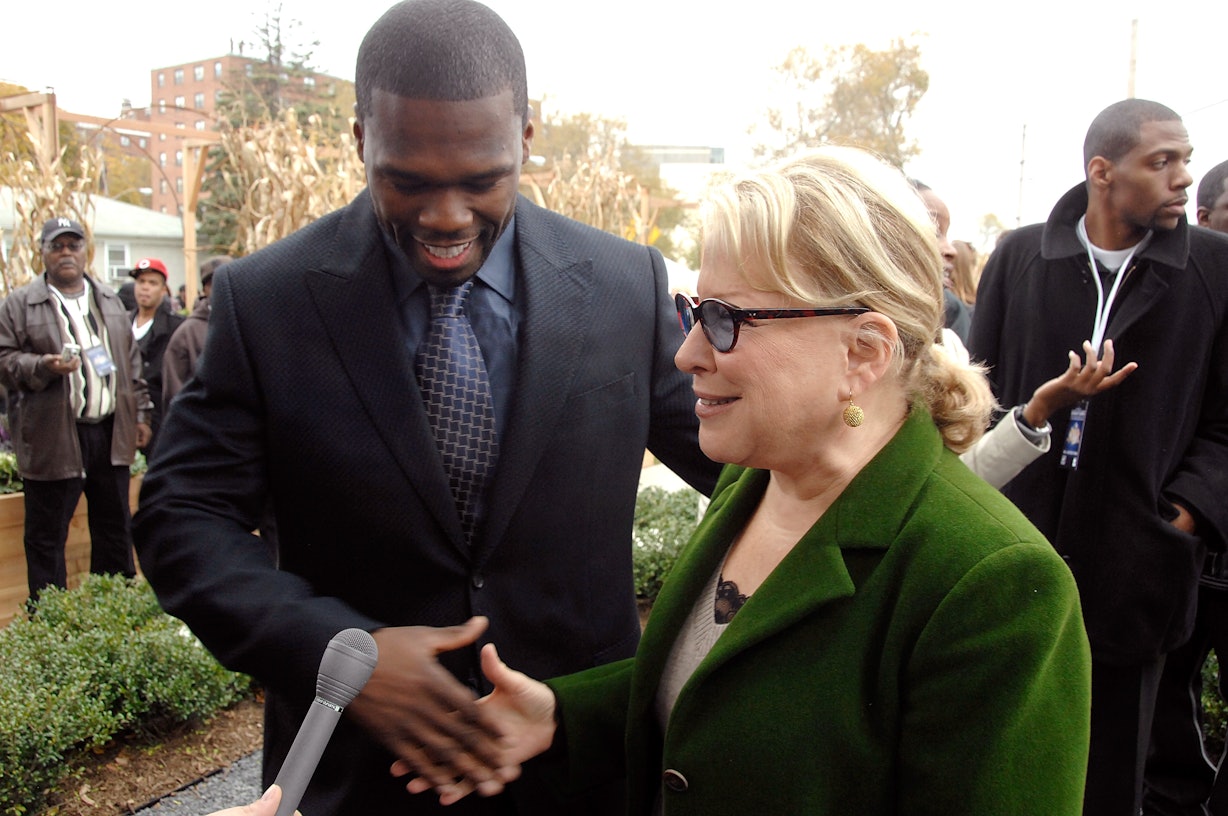 50 makes the list twice, we guess he's just good at making friends.  The two found friendship through their charity work, with the other on hand to help support the other charity. Midler also joked that 50 would produce her next rap album.
Gwyneth Paltrow & Jay Z
Beyonce, Jay Z & Gwyneth Paltrow pic.twitter.com/OUKbOYMbTX

— Queen P (@4Prina) August 10, 2015
Paltrow and Jay-Z met in 2006, Jay Z and Beyonce are very good friends with Paltrow. Their families are so close that Paltrow's children call Jay-z "Uncle Jay"! Paltrow even designed a handbag with Jay's nickname on it in 2015, in honor of her friend.
David Beckham & Snoop Dogg
Everything we know so far about David Beckham's upcoming 40th birthday party with @SnoopDogg http://t.co/GW476cC0Zs pic.twitter.com/G0XYxMTsNk

— WHOSAY (@WHOSAY) March 27, 2015

I don't think there is anyone in this world who wouldn't be friends with Snoop and David Beckham is no exception.
The rapper discussed their friendship on BBC Radio back in 2011, and had this to say: