Here our stylist pick of the best item in menswear to purchase this week. 
Moscot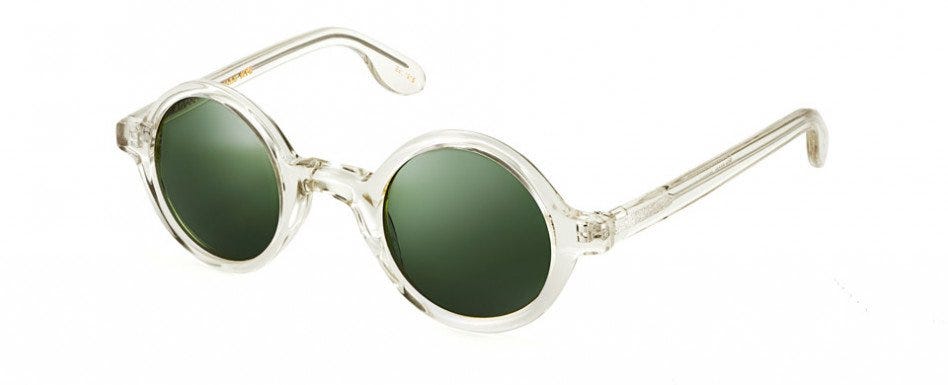 This New York outfit has built up a reputation for making the best eyewear on the market. Their built to last and this is good because you will feel good for many years to come. 
Z0lman Sun, £265 by Moscot, moscot.com
Hugo Boss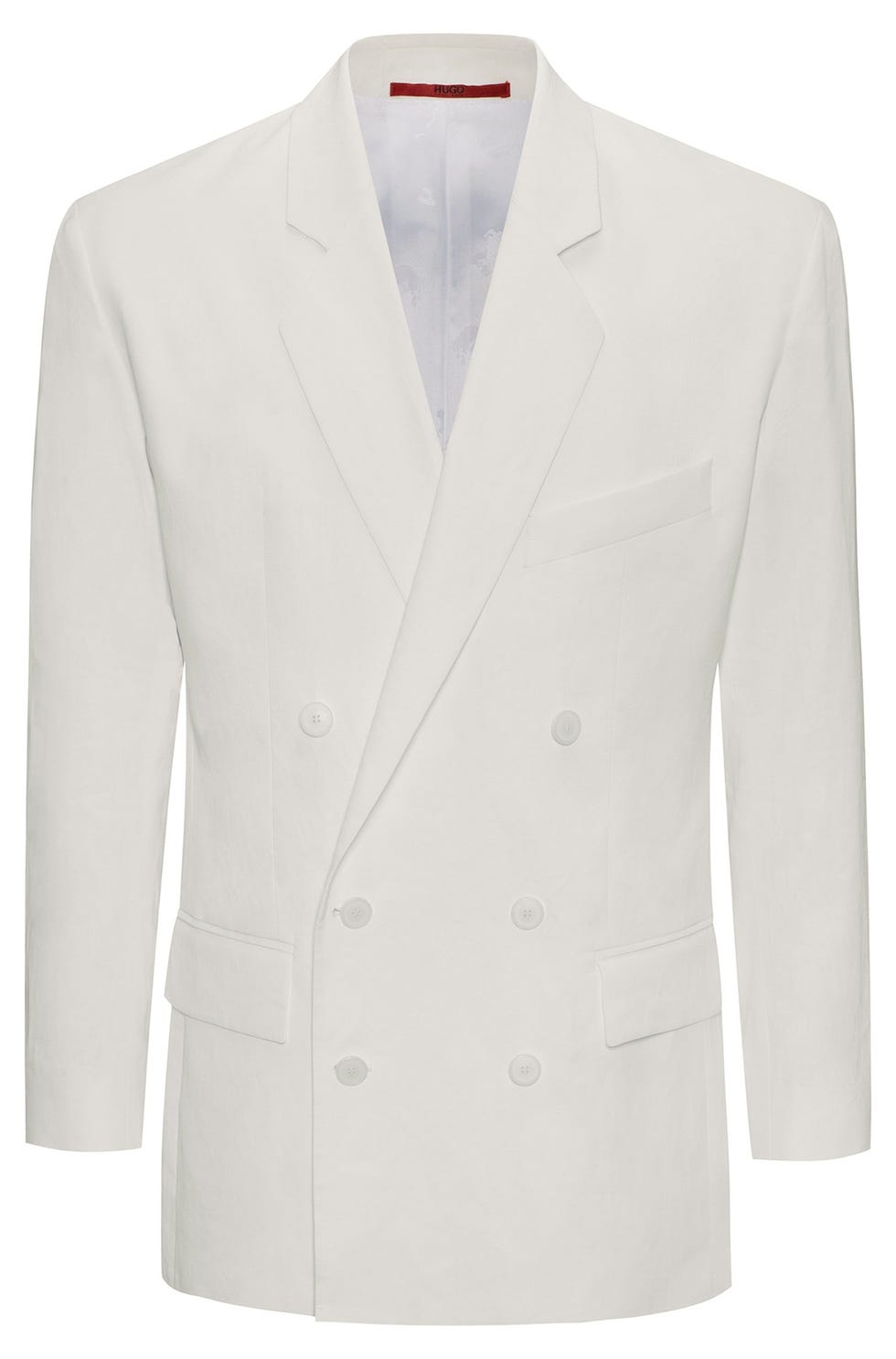 This oversized white blazer from Hugo Boss is not for the faint of hearted. It's perfect for  summer weddings, rooftop cocktails in Rio. But if worn wrong, you will have all the eyes in the room on you and not for a good reason. 
Oversized fit double-breasted linen jacket, £449 by HUGO, hugoboss.com
Vault by Vans x Spongebob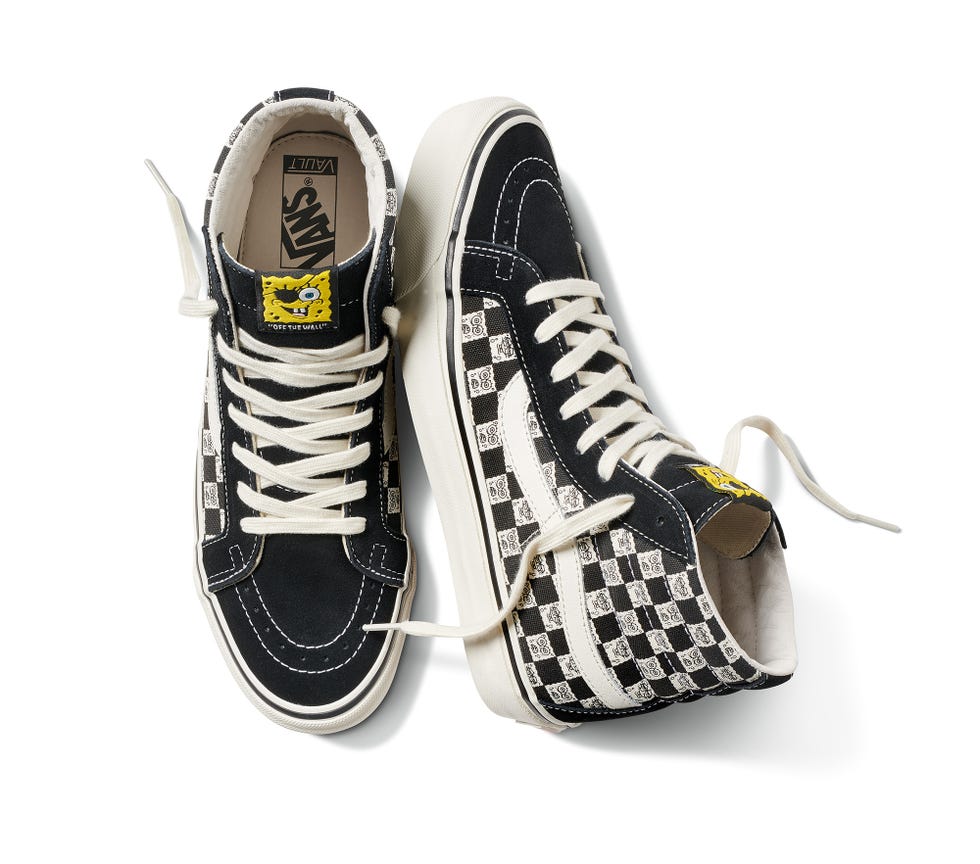 Okay, this collaboration is one nobody asked for but now we have got it, we have realised how much we needed it. Vault by Vans (Van's high-end imprint) has teamed up with everyone's favourite bottom feeder to create a capsule collection of t-shirts, skate decks and classic Vans trainers with the right amount of Bikini Bottom. 
Vault by Vans x Spongebob Squarepants SK8-Hi, £75, footpatrol.co.uk
Wood Wood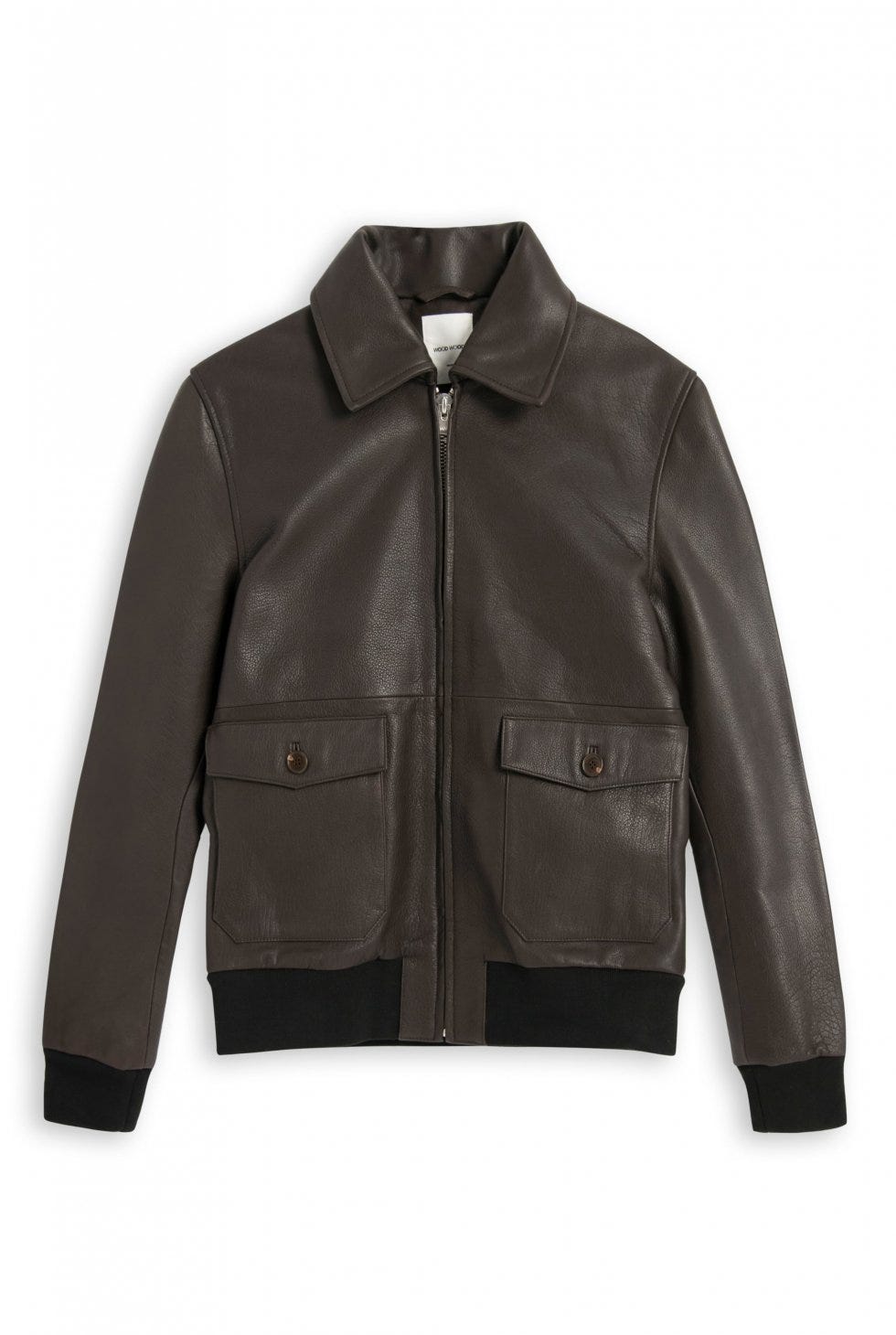 This is a timeless yet affordable leather jacket from Wood Wood (yeah, the name is a bit repetitive). The 'Dean' jacket comes in a brown colourway and is crafted from the finest heavy cow leather. 
Wood Wood Dean Jacket, £475, woodwood.com
Canada Goose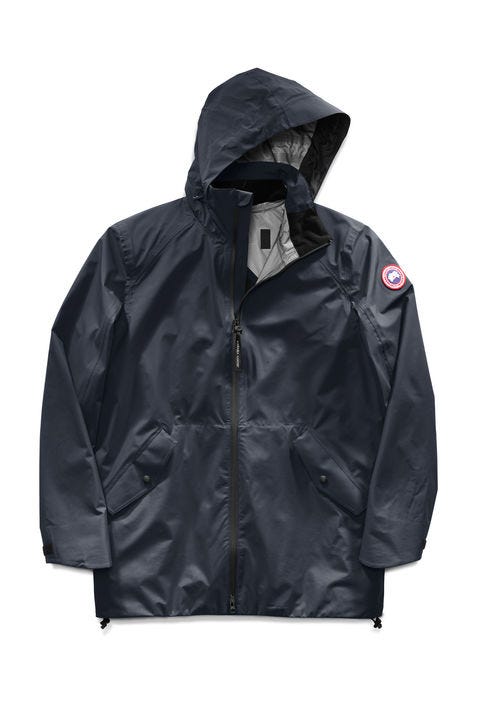 Despite having built the reputation on making jacket that can keep you warm in the worst snow storm, the gentlemen at Canada Goose have stripped back their design. So you don't have to wait until winter to wear your 'goose' you can purchase this lighter, thinner coat that will keep you warm during those inevitable spring and summer showers. 
Canada Goose Riverhead Jacket, £495, canadagoose.com
Confused trousers by COS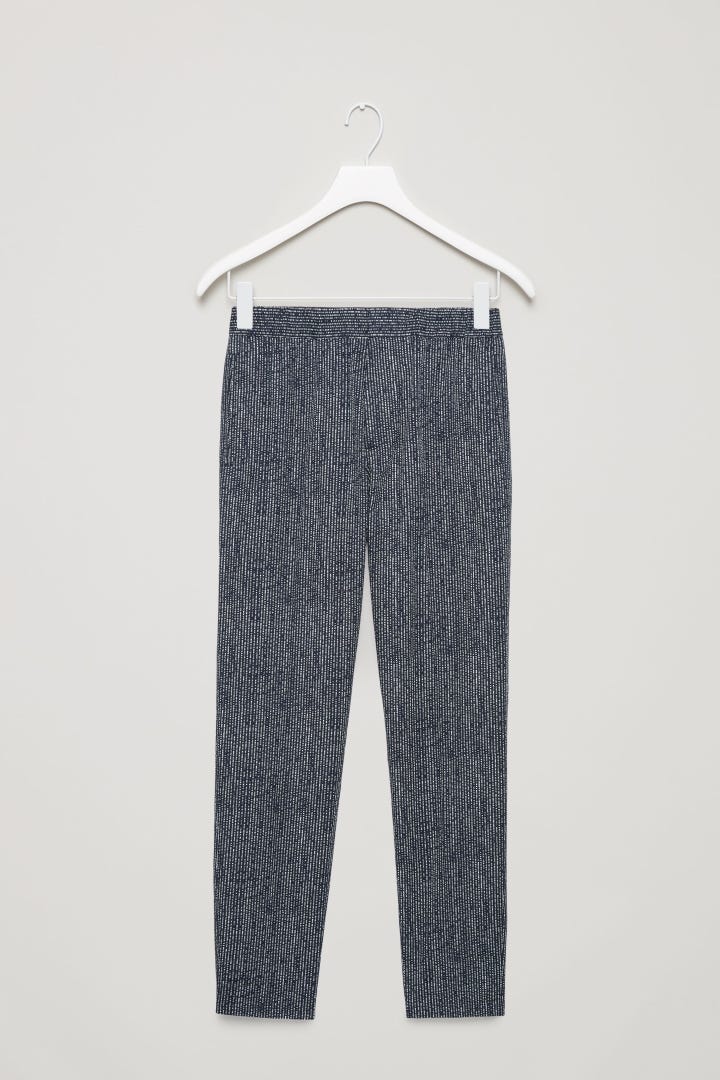 These trousers are the love of pinstripe and cotton, they come in a slim fit, but with an elasticated waist and a drawstring finish to give you more space around the waist. These trouser are perfect for those of use who bulk during winter but are cutting in summer. 
Printed Drawstring Cotton Trousers, £69, cosstores.com
Please Like Our Facebook Page Below To Stay Updated