Domenico Dolce and Stefano Gabbana love to throw a party — their Milan Fashion week shows usually wild, but it is their  couture celebrations which take the cake.
This year Dolce & Gabbana exported its ultra-exclusive Alta Moda (women's couture), Alta Sartoria (men's couture) and Alta Gioielleria (jewellery and watches) offerings across the Atlantic to New York for the first time.
The three shows were held at different times and in three different locations, but it is the Alta Sartoria show that took the spotlight. The event took place in the famous Rockefeller Center's world-famous art deco Rainbow Room. In contrast to seasonal catwalks the Sartoria collections are usually heavily influenced by the nations they are in. For example, in Parlemo the designs were heavily influenced by religious imagery from the Byzantine mosaics inside the Duomo di Monreale. In England, union jacks, tartan prints and military brocade were the influences.
However, in New York everything was sourced locally, bold reds, blue suits; art deco-inspired detailing on bomber jackets; star-spangled sequins, black-and-white basketball vests; hoodies which feature famous New York landmarks. There was even a long draping dressing gown that looks like you are wrapped in the American flag. Just make sure you never kneel when you are wearing it.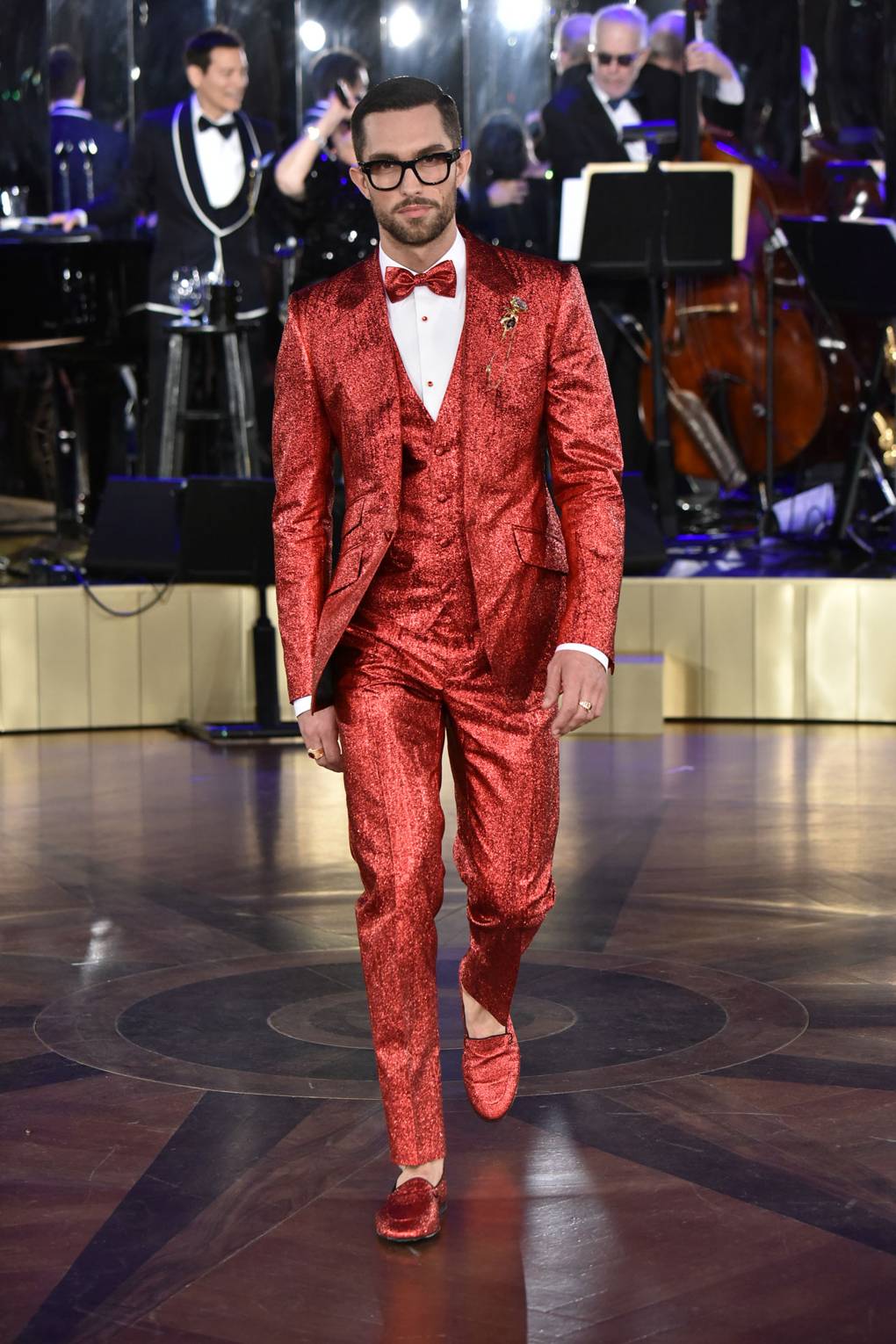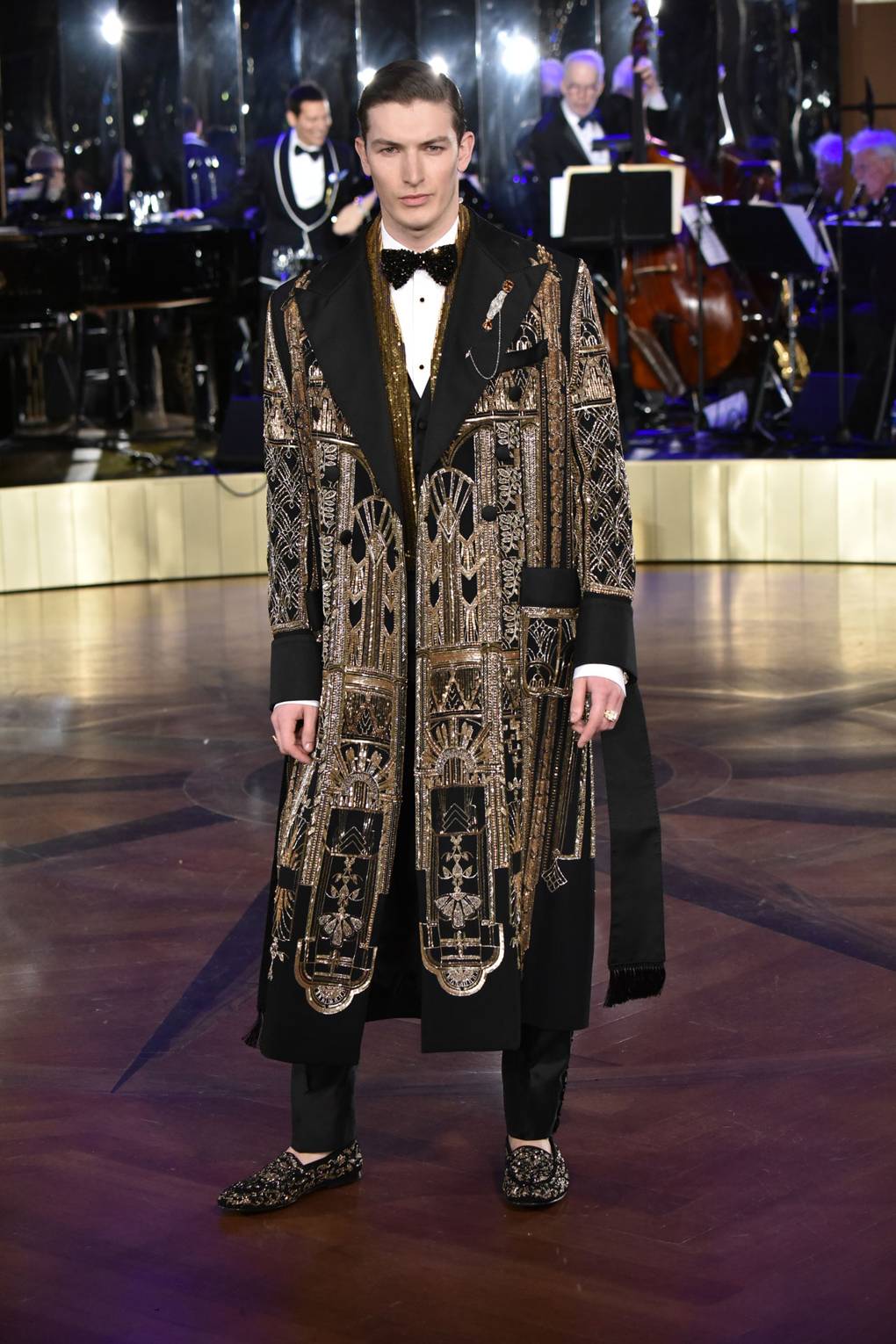 The tailored suits are sure to make every man jealous, I would give my right arm for one of the tuxedos that were on show. the clothes heavily borrow from the The Great Gatsby.
Of course, the show did not just revolve around fashion, Liza Minnelli performed during the show. #DGMillennials were also in attendance Nick Jonas and Christian Combs, most notably. Although, the demographic the hashtag is targeted to had their own show three days later.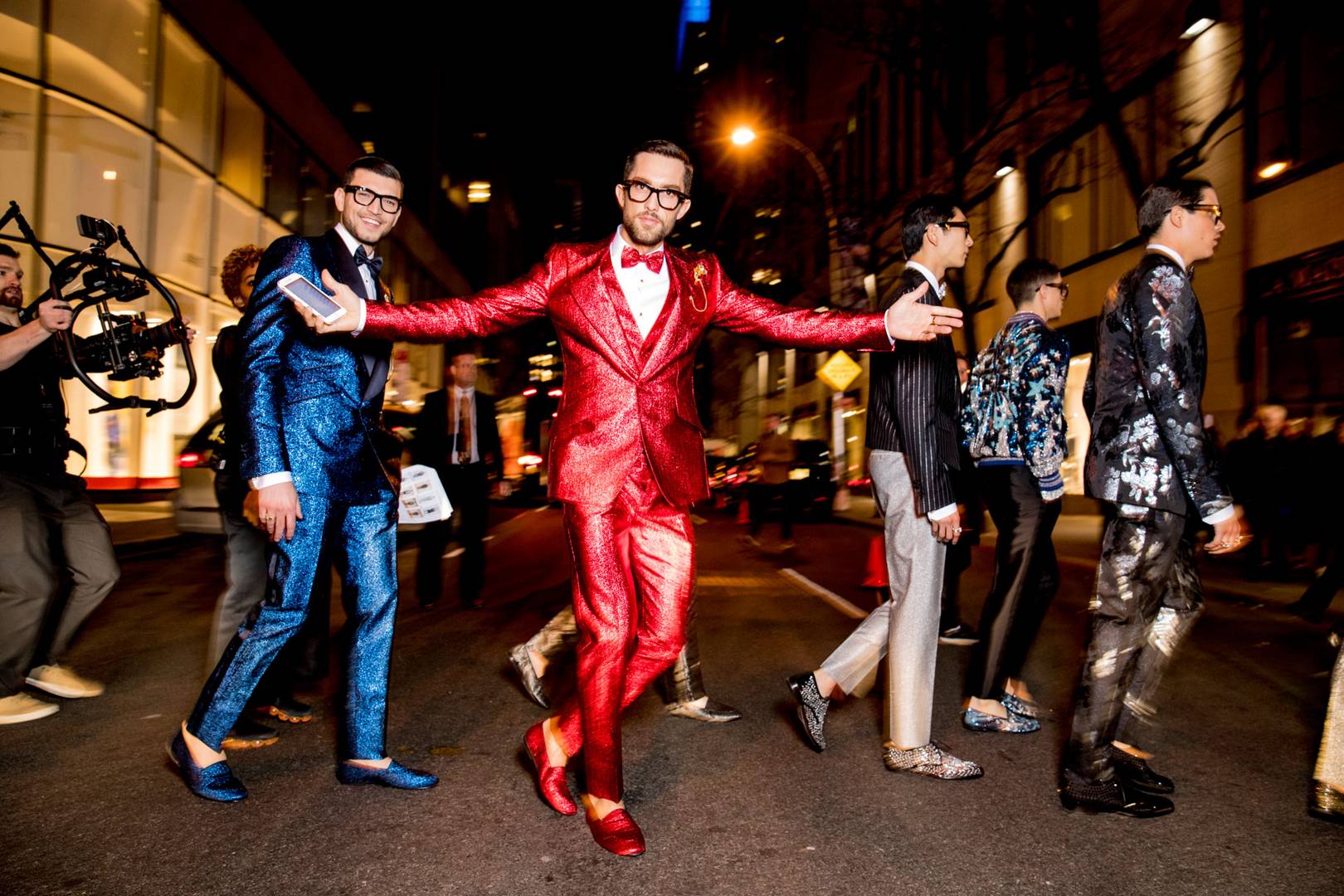 However, such was the magnitude of the event that retired British model David Gandy threw his hat back into the ring.