No we aren't reporting on the assassination of Katie Hopkins as much as many would like that.  
Katie Hopkins first graced our screens when she was a contestant on the Apprentice in 2006, ever since then she has had multiple tenures at right-wing publications such as The Sun and Mail Online.  She joined the Canadian far-right website The Rebel Media in January 2018.
Hopkins is known for her inflammatory comments, which usually involve her attacking Muslims after a terrorist attack. She is an avid supporter of the free speech movement which to her means we have to listen to her idiotic comments. We imagine a new play titled The Assassination of Katie Hopkins will be right up her street.  
The play is the brain child of Chris Bush, she has admitted that she has left-leaning sentiments but any people thinking the play will be some leftist wish-fulfillment would be best to avoid the play. 
"I sort of hope she comes to see it," director James Grieve tells the BBC. "Because it won't be what she thinks it is, it won't be what she expects it to be, and I'm genuinely fascinated about what she'd think about it."
"I hereby invite her."
The plot of the story will revolve around the characters of two women in the aftermath of the aforementioned 'assassination'. 
One is Kayleigh, a charity worker who comes around to the view that Hopkins was misunderstood and underestimated, and joins the Justice For Katie campaign.
The other, Shayma, is a trainee human rights lawyer who is seeking justice for a dozen fruit pickers who died in a fire on the same day, but whose stories get eclipsed by Hopkins' death.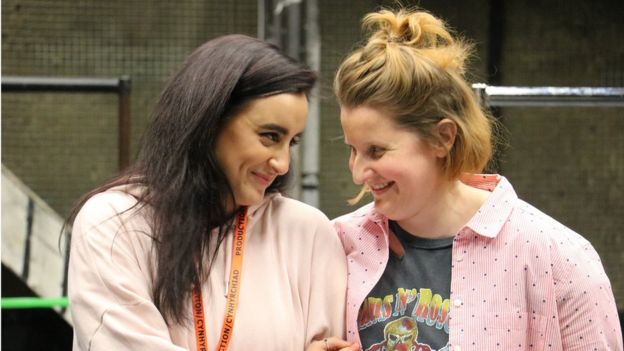 Hopkins has aid the play is an 'invitation' and asked why it was her name in the title and not "a woman of colour or a Muslim man". This is the response we expect from Hopkins who call out a play for inciting violence and then in the same breath say it would be better if a Muslim was the titular character.  
"It absolutely isn't an invitation," Bush says. "However much we might disagree, we wish no ill will to her.
"Unless you think Death of a Salesman is encouraging people to go and kill salesmen, then a show called The Assassination of Katie Hopkins is in no way an invitation or an incitement."
Bush goes on: "The reason why we wanted a figure from the right rather than the left is actually because we wanted to challenge, among other things, a certain type of leftist hypocrisy which goes, 'I abhor violence against anyone, but would make an exception for Katie Hopkins.' And we're calling that out."
Those who buy tickets to the show expecting to grin at the death of Katie Hopkins are going to have their prejudices severely tested.
The Assassination of Katie Hopkins runs at Theatr Clwyd from 20 April until 12 May.