Dishes to get excited about.  
We have many readers but our core readership exist in London and new York, as a result we thought each week, we will give you a rundown on the best places and food to eat. If you don't live in New York or London you could take this as inspiration.
1 | Black Cod Tacos (At Freak Scene)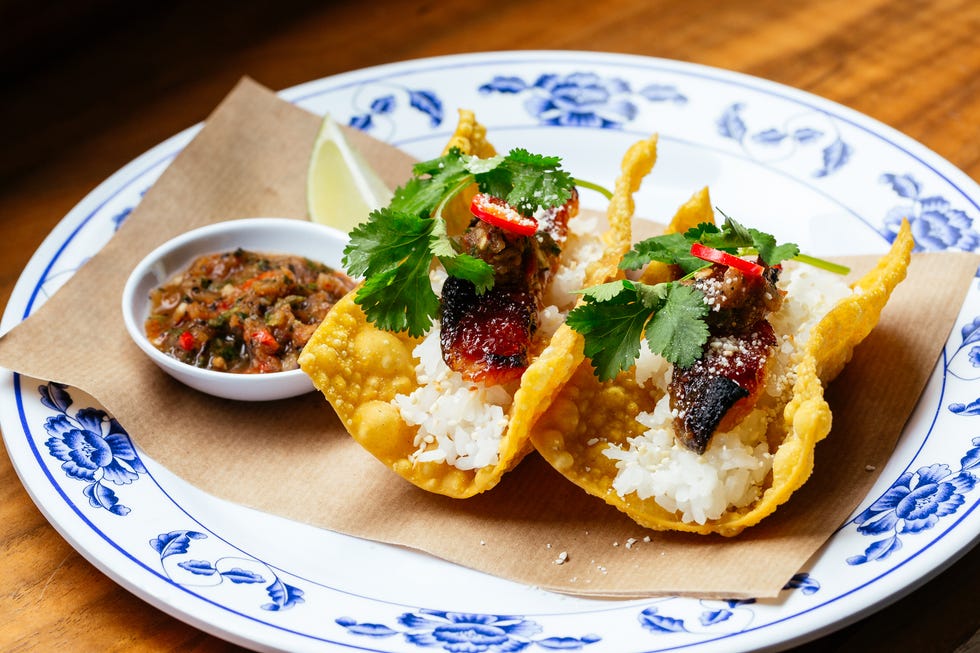 The brain child of former Scott Hallsworth who was the former Nobu head chef (London and Melbourne), who also founded Kurobuta in Chelsea. Freak Scene his latest endeavour, started out as a pop-up last year, but lo and behold its now a permanent fixture in Soho. 
Hallsworth Japanese food is exciting, inventive and just delicious.  The highlights are the black cod tacos, which are covered in miso and chargrilled on the robata grill, the cod is as soft as you can imagine but packed with flavour.  If cod isn't for you, tuck into some crab and avocado wonton bombs or for the meat lovers, a honey-hoisin pork belly.
54 Frith Street, London, W1D 4SL; freakscene.london
2 | Cast-Iron Steak (At Hawksmoor)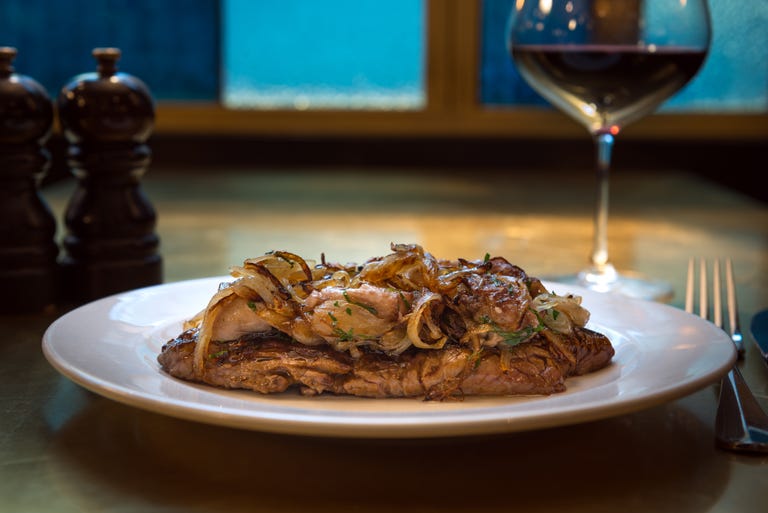 If you aren't aware tomorrow is World Malbec Day, and when we hear Malbec we hear steak and where else would one go in London for steak but Hawksmoor.  The  original branch Spitafields has undergone some refurbishment so it is now on par with other locations you may have visited. 
The menu has also handsome changed, you can now enjoy the slow-cooked short rib, which looks like a feast, it comes with roasted Roscoff onions and bone marrow.  However, you need to snap up the mighty cast-iron steak; a seared fillet topped with crispy onions and once again some tasty bone marrow. 
157A Commercial Street, London, E1 6BJ; thehawksmoor.com
3 | Buttery Lamb Kefta (At Studio)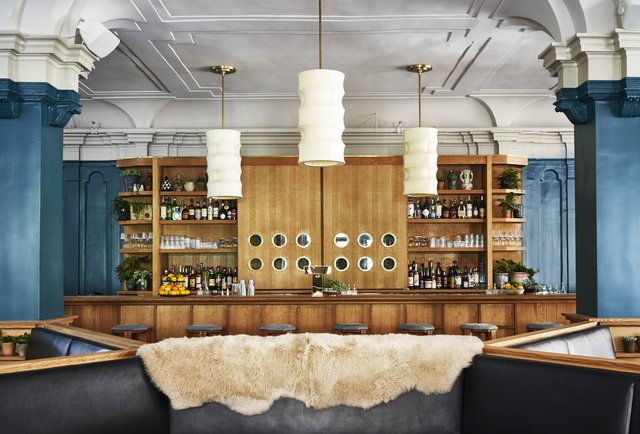 Located at the Freehand Hotel, Studio is a new restaurant serving  North African dishes in living room like environments. The interior is some of the best we have seen, round-framed mirrors, fur carpets and lush foliage. 
To begin, you can start with English pea hummus with lamb merguez before moving on North African inspired dishes such as the buttery lamb kefta served over pitta with lemon tahini, cucumber relish and cilantro.  
Freehand New York, Mezzanine Floor, 23 Lexington Ave, New York, NY 10010; studiofreehand.nyc
4 | Chargrilled Burger With Roquefort (The Spotted Pig)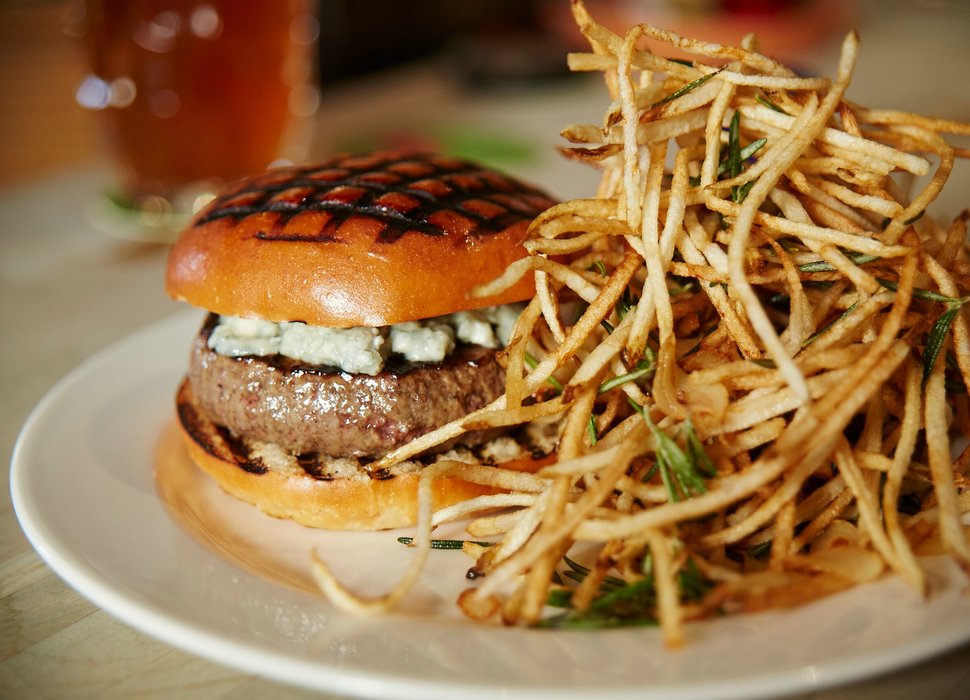 The famed chargrilled burger with Roquefort at April Bloomfield's Michelin-starred Spotted Pig is a real bare-bones cheeseburger; you won't get any lettuce, tomato, or onion — and it doesn't need them. All you get is an ultra-thick patty topped with some stinky cheese (the good kind).  The only thing you have to worry about is devouring the mountain of shoestring fries that accompany this burger.
314W. 11th Street, New York, NY 10014; thespottedpig.com