Rappers are usually known for ruining beautiful watches by draping them in an obscene amount of diamonds.  These are the few watches where the additions of diamonds have taken the watch to another level.
Pharrell: Richard Mille RM-031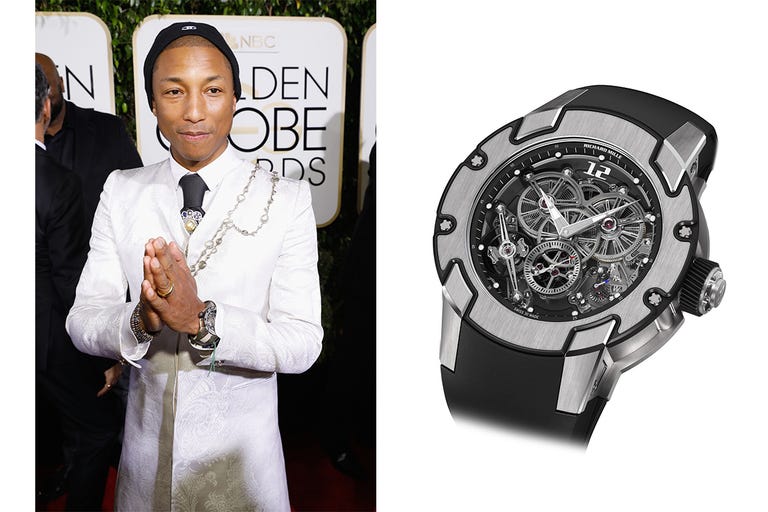 He's always happy and he hasn't aged a day since 2002. Pharrell owns seven  Richard Milles watches. He wore the  futuristic RM-031 at the Golden Globes 2017. The watch comes with complex tourbillon movement and steel casing. 
DJ Khaled: Patek Philippe Nautilus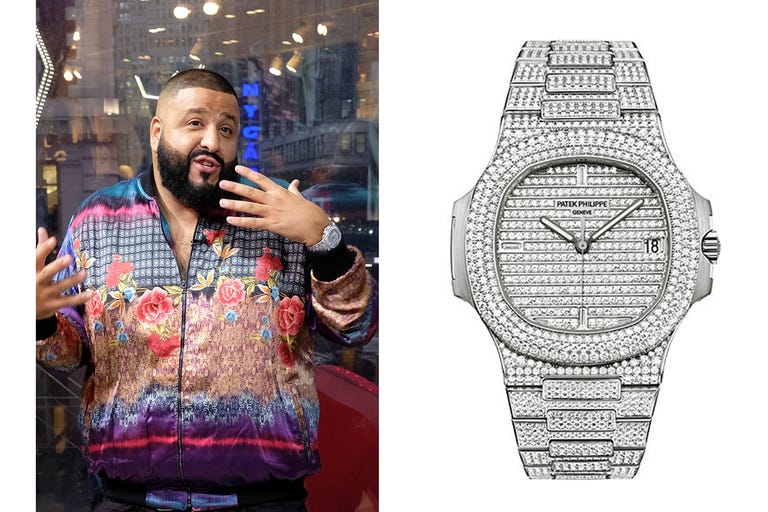 When he's not shouting 'DJ KHALED' on your favourite song, he is on snapchat annoying his wife and child.  It only makes sense that one of raps least huble people, would wear a watch to match.  This diamond-encrusted Patek Philippe Nautilus is not only one of the worlds most rare watches, adding diamonds exponentially increases the cost. 
Jay Z:Shawn Carter by Hublot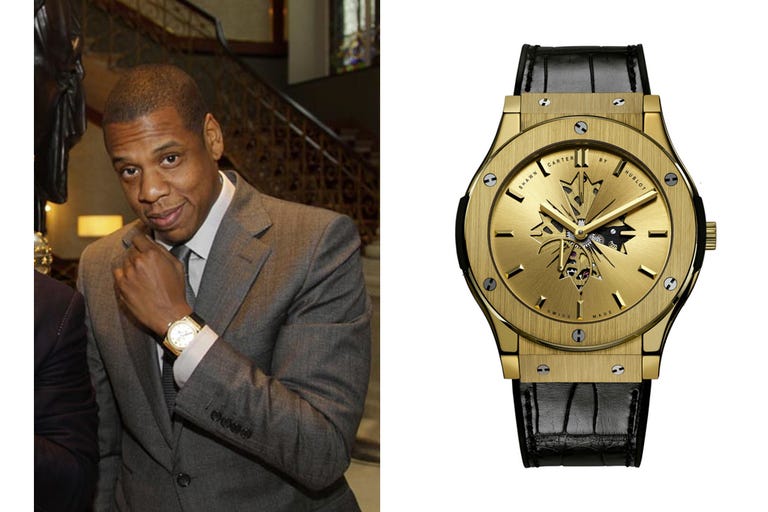 "New alert/ Hublot"- Otis
Jay-Z is only person on this list who designed his watch.  The Shawn Carter by Hublot was  an exclusive 2013 collaboration between Jay Z and Hublot. The watch has a statement gold dial, personal branding and large face dial.  
Rick Ross: Audemars Piguet Royal Oak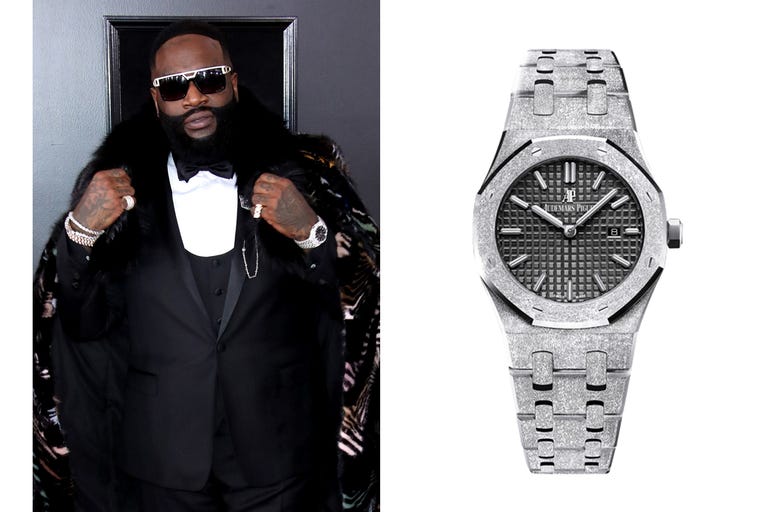 This is one of our favourite watches here, ever since Dr Dre gifted Rick Ross he's been horologically hooked. This Audemars was part of Rick Ross' outfit for the Grammys and he opted to get a white gold finish. 
Meek Mill: Rolex Rose Gold Day-Date II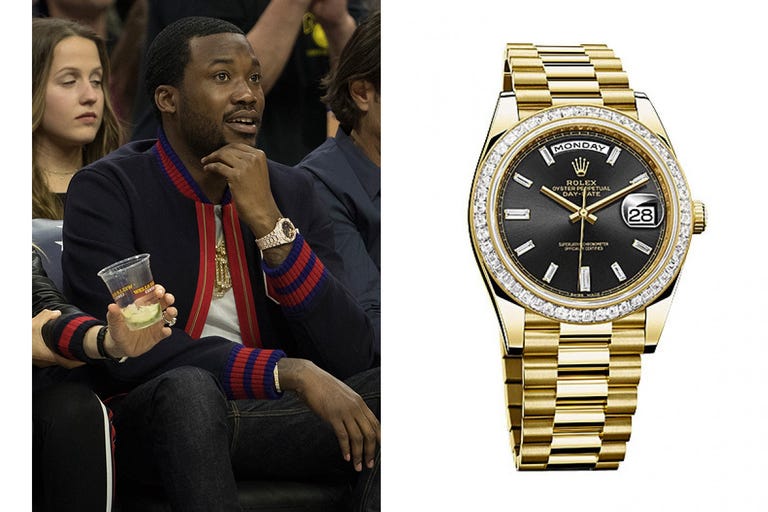 Meek Mill was pictured last October with a diamond take on the Rolex Day-Date before his incarceration. Now that he is free we may see him wearing this watch again.
Birdman: Hublot King Power Split Second Gold Pave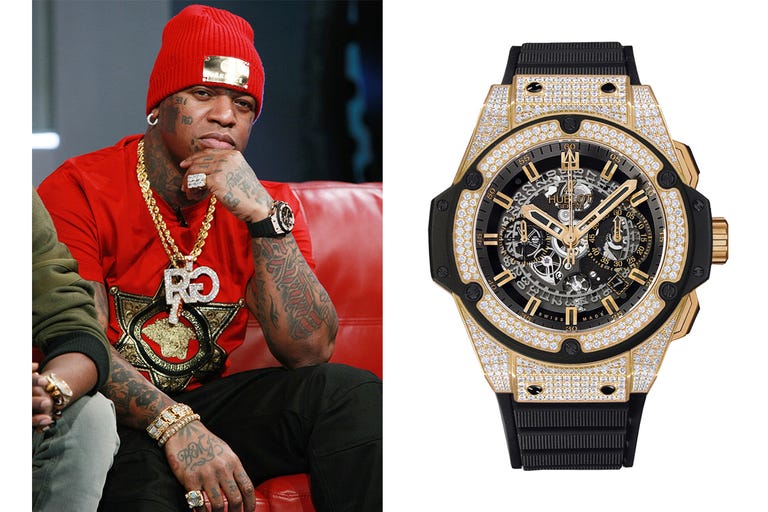 Rappers do love the Hublot's, and we know Birdman doesn't pay his artist, so tis gives him a lot of funds to spend on is love of watches.