Last week, we kicked of our most expensive series with the most expensive meals in the world. This week we are looking at the hotel rooms you go back to after eating your expensive meal. 
10. Presidential Suite, St Regis, New York.
This luxury Beaux-Arts icon, standing in one of Manhattan's sweetest locations, pulls out all the stops for an unforgettable experience. Posh accommodation, the legendary King Cole Bar and flawless service prove that St Regis New York lives up to the hype.
Price: £25,000
9. The St Regis, Saadiyat Island Resort, Abu Dhabi.
Similar name but a very different hotel. 
This hotel room actually consists of two floors and a two bedrooms. The Royal Suite has nautical theme inspired by the Persian Gulf outside. White sand, sea shells, ancient sea-worn stones and driftwood have all informed the design. 
Price: £25,500 
7. Grands Appartments, HÔtel De Crillon, Paris.
This suite has the touches of Karl Lagerfield, and what you get with the interior is sultry Parisian baroque. The amenities include a private bar, underfloor heating and butler service. 
Price: £33,000
6. Penthouse Suite, Grand Hyatt Cannes Hotel Martinez, Cannes.
The Grand Hyatt Cannes Hotel Martinez is one of the most popular hotels among Hollywood stars, many a celebrity have stayed under its blue-tinged sign during film festivals in the past. If only the wall could talk, they've seen plenty. 
The suite is one of the largest in Europe, complimentary yoga classes, a heated pool and a light-filled fitness room are a mere handful of the year-round amenities on offer.
Price: £35,000
5. Ty Warner Penthouse, Four Seasons, New York. 
Four season and Hilton are the names that spring to mind when you think of luxurious hotels. The Ty Warner Penthous is the highest suite you can get in New York at the moment. It was designed by I.M Pei and Peter Marino, artisan materials are used in its interior, from Chinese onyx and Japanese  silk, stamped Venetian velvet and hand-applied straw.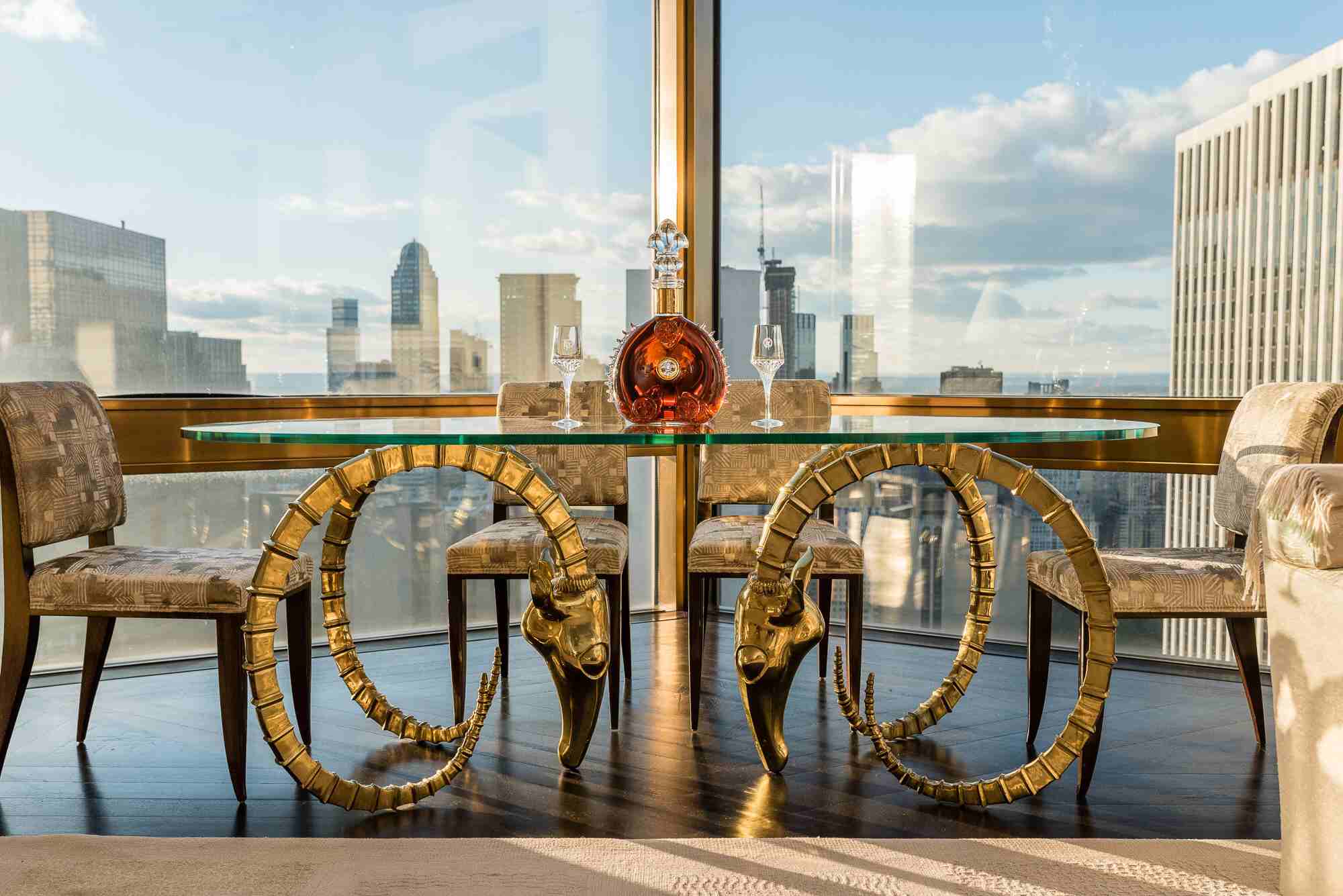 The are glass balconies (four to be exact) and floor-to-ceiling windows which give you an uninterrupted 360° views. 
Price: £36,000
4. Hilltop Villa, Laucala Island, Fiji.
Described as 'a resort in a resort', the Hilltop Villa is nestled atop Laucala's high green hills. You get panoramic views from the lap pool, you can use the estates horses to explore the beaches and plantations. You get a private chef and chauffeur aswell. 
Price: £49,500
3. Private Island, Cheval Blanc Randheli, Maldives. 
If you even want to know how rich you are, when you see the words 'price on request' if you get filled with dread then you haven't reached the oligarchy yet. 
This is the price tag of LVMH's Maldivian Hotel which is designed by Jean Michel Gathy. The Owners villa comes equipped with four-bedrooms, the villa sits on its own private island with a 25-metre pool, dedicated chefs and outdoor shower.
Price: Upon Request. 
2. Royal Penthouse Suite, President Wilson Hotel, Geneva.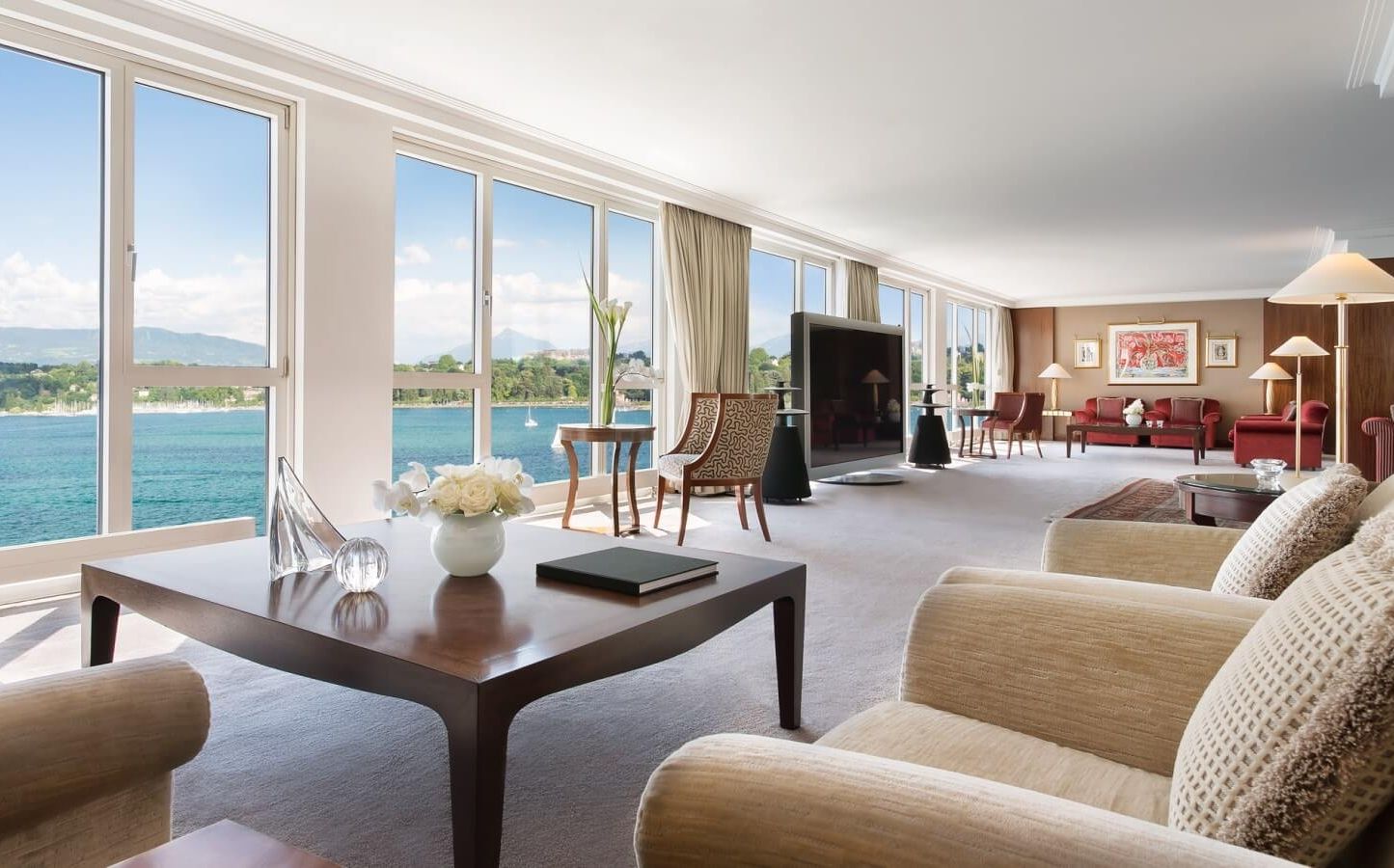 Named after one of the most influential American presidents, it was also the holder of the most expensive suite title. 
For more than £60,000 a night you get a 1,700 square-metre terrace with views of the mountain-lined Lake Geneva. any musicians will enjoy the Steinway piano that comes with the suite.
We would be surprised if you used all 12 bathrooms during your stay but you have them regardless, and if you are scared of assassination attempts on your life the massive windows are bulletproof.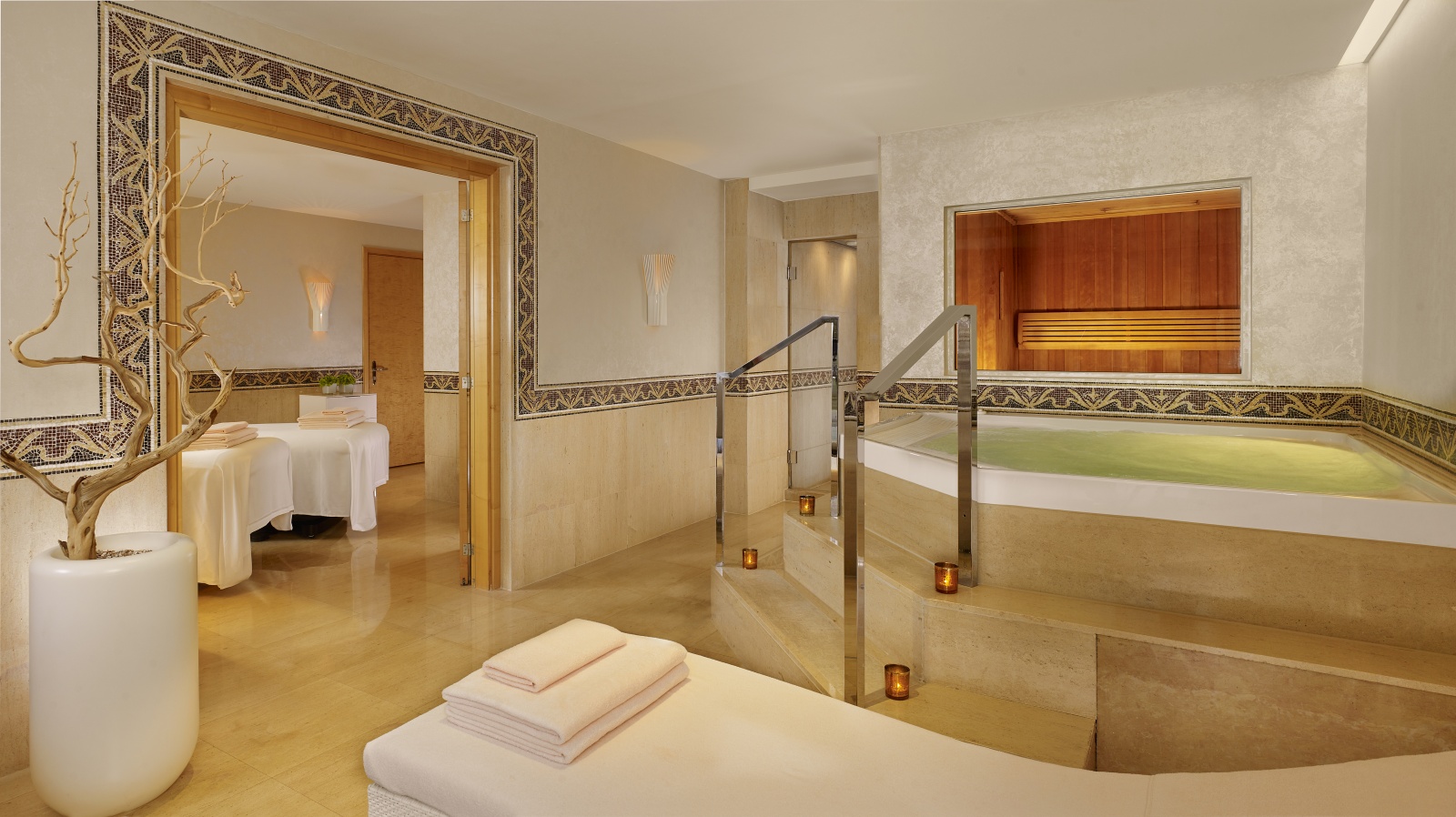 Price: £60,000
1. The 13, Macau.
This ultra bling casino hotel is considered one f the most expensive ever built, the costs come up to £5 million per guest room.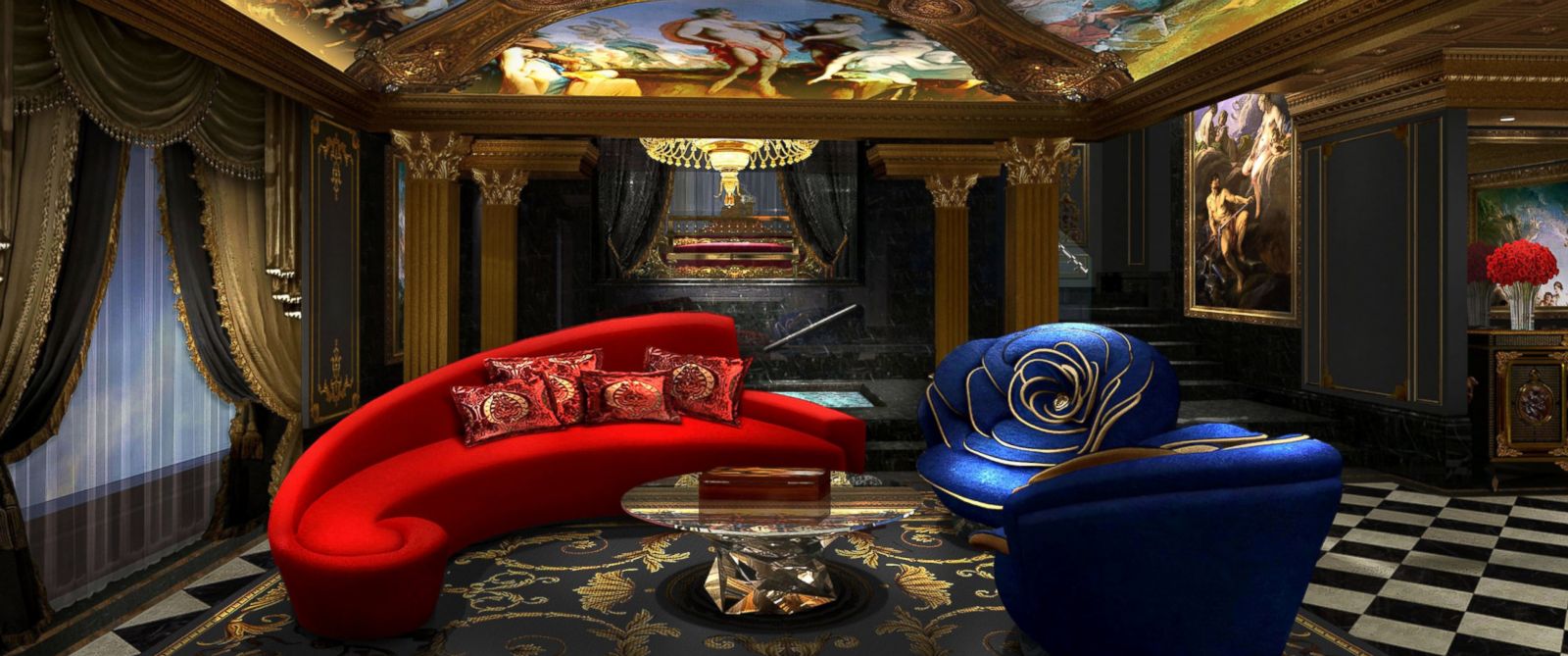 Currently the most expensive suite is the faux-baroque Villa Du Comte which is straight out of a painting.  The interior includes chrome furniture, stained glass windows and a Roman bah big enough to fit eight, butler service and complimentary use of the hotels Rolls Royce. 
Price: £65,000