We tell you how to eat and drink your way around London. 
1 | Roast Suckling Pig @ Sabor
This is London's newest Spanish restaurant and it is pork galore ( I ain't complaining). Sabor is run by former Barrafina dream team Nieves Barragán Mohacho and José Etura, and the name means "flavour," which is apt, because there is flavour in boatloads. 
If you are going to trust us and head over to Sabor, we recommend you head upstairs to El Asador, which is named after the imported oven in which whole suckling pigs are roasted all-day. 
The suckling pigs are the show dishes, but if like me you like your cured meats there is freshly sliced Jamón Ibérico. You can pair it with  crispy empenadas filled with startingly black squid ink, not to mention the five different types of patatas fritas.
Stop ogling at your friend's Instagram and get yourself down to Sabor.
35-37 Heddon Street, London, W1B 4BR; saborrestaurants.co.uk
2 | All The Eggs @ La Goccia, Petersham Nurseries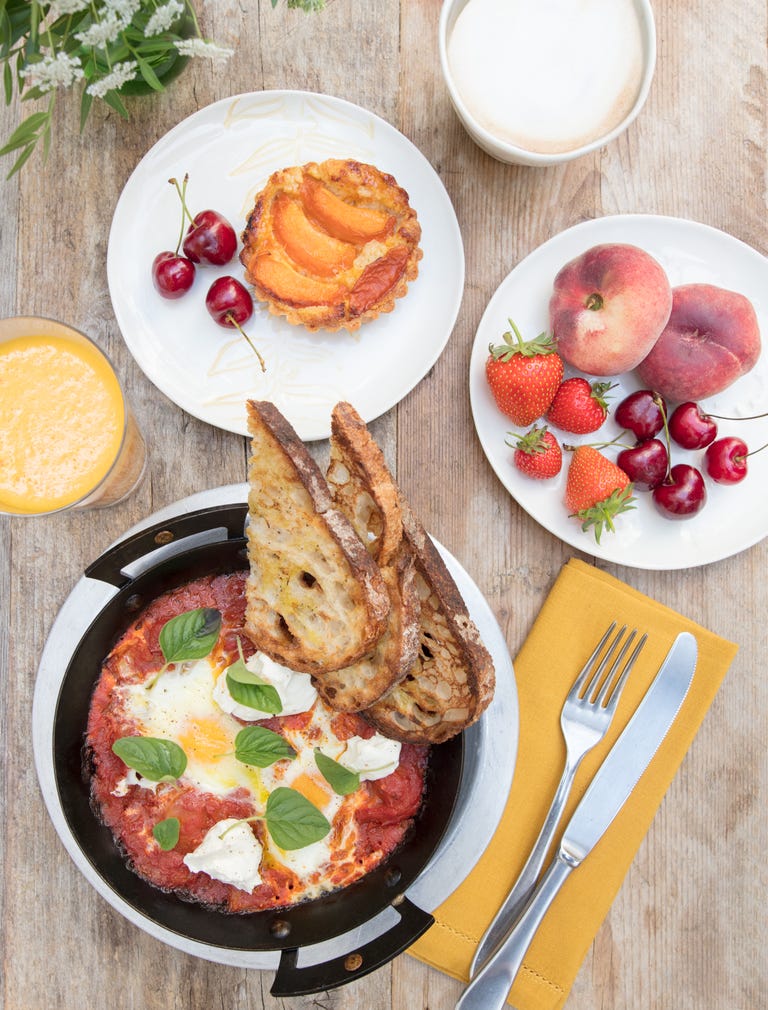 I love eggs, most people just see them as a good source of protein but the recipes you can make with eggs are endless. 
You have probably heard of all the eggs, but did you know that they have started serving breakfast as well ( yes, I am confused as to why a place which has the 'egg' in their name didn't serve breakfast as well.)
For their breakfast menu, they are using Haye Farm eggs from Devon, which have bright amber yolks which come in different forms. 
We opt for the he poached eggs on a bed of spinach, with labneh and chilli oil. If you want some extra kick to wake you up, order the baked eggs with extra n'duja. 
1 Floral Court, London, WC2E 9FB; petershamnurseries.com.
3 | BBQ Pork Ribs @ Mare Street X Brooklyn BBQ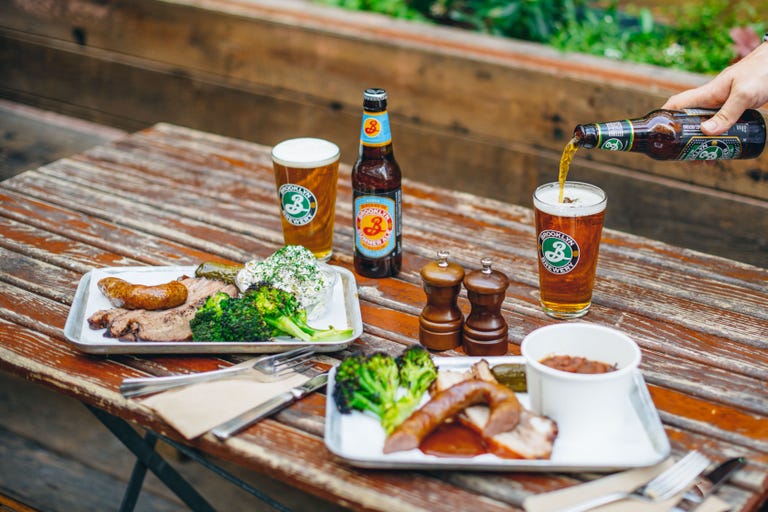 If you are a fan of Brooklyn Brewery's brews, then you are in luck because there is a new Brooklyn-based menu at Gizzi Erskine's new restaurant, Mare Street Market, from Friday to Sunday. The menu comes from the minds of  Joe Carroll and Erksine. 
Head over to Hackney for flame-grilled goodness, with  dry-rubbed ribs, chilli pork sausages with apricot barbecue sauce and we're rather curious about the "smoked meat-flavoured burnt-end baked beans".
You can wash done all this barbecue with original Brooklyn Lager, but also their Summer Ale, Scorcher IPA and Sorachi Ace.
Until 15th July
117 Mare Street, London, E8 4RU; brooklynbrewery.com
4 | Fat baby chicken yakitori @ Night Tales, Hackney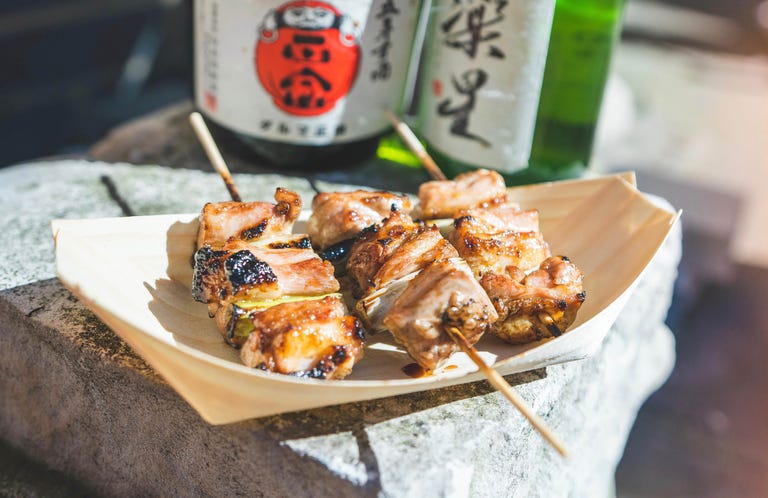 Since 2013, Night Tales have been curating pop-ups where people eat, dine, drink and dance, their spots are perfect for showing of on Instagram. 
This Friday they are trying something new by opening their first permanent installation in Hackney. Again this is another barbecue place with a custom charcoal grill, the Japanese izakaya bar that serves up succulent chicken yakitori. You can frequent the bar as often as you can keep throwing back hibiscus shim cocktails.
Arches 14 & 15, Bohemia Place, Mare Street, E8 1DU; nighttales.co.uk