Designed by Shanghai Huadu Architect Design Co. and off the shore of Yanqi Lake, about 60 kilometers from Beijing's city center is the Sunrise Kempinski Hotel. 
'Traditional' is the last word that comes to mind when you look at this orb like building, the Chinese influences are very easy to see. 
For one, it was designed to look like a rising sun, which designers say is symbolic of China's fast-growing economy.
The entrance to the Sunrise Kempinski is shaped like the mouth of a fish, symbolizing prosperity.
From a side angle, the hotel takes on the appearance of a scallop, which represents fortune in Chinese culture.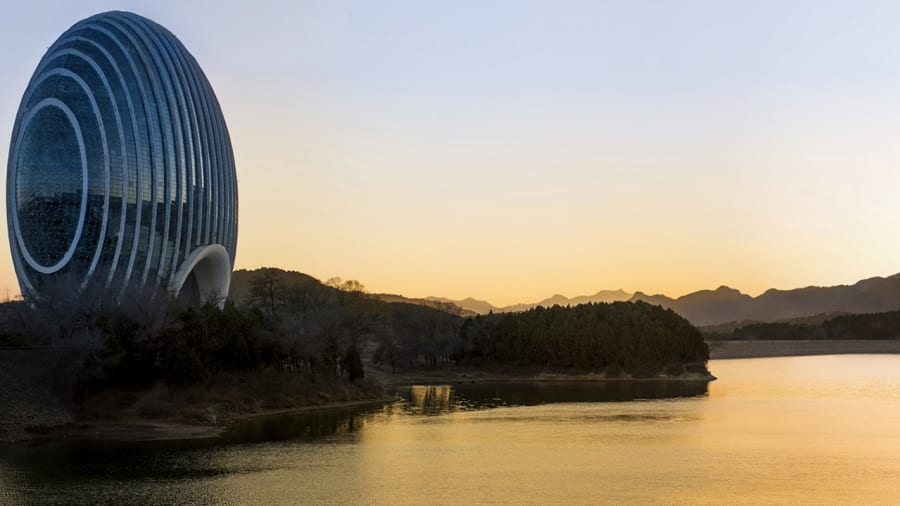 At 18,075 square meters, the exterior is covered by more than 10,000 glass panels which reflect the colour if the sky, the middle reflects nearby Yanshan Mountain and the bottom section reflects the lake.
At night, the hotel is lit up by hydroelectric-powered LED lights.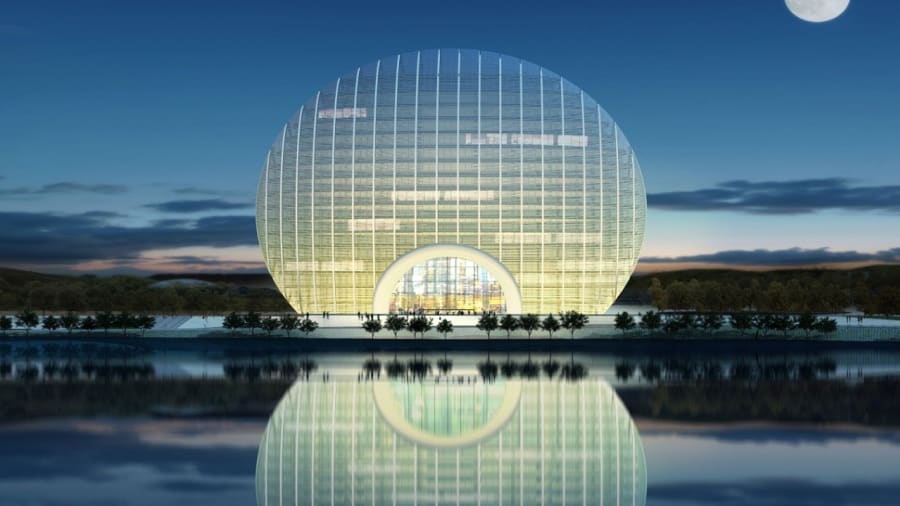 Suffice to say this building is an architectural masterpiece.  
Amenities.
Designed by Shanghai Huadu Architect Design Co., the luxury hotel offers 306 guestrooms and suites, guest will not struggle to find everything required for a comfortable, luxurious stay. 
Nine restaurants and bars, meeting facilities, spa and recreational facilities, fitness centre with an indoor swimming pool, private karaoke rooms and a Kids Club.
"We had an international team (of designers) because we needed a critical view from people outside of China to give their opinion on modern contemporary Chinese architectural design and to enable us to broaden our ideas on how we can use our design to showcase the Chinese culture to the world," said chief designer Zhang Hai Ao in a statement.