Snoop Dogg's journey has been an interesting one to watch, when Snoop first came out he cemented himself as the pioneer of west-coast gangsta rap and helped Dr Dre create the iconic G-funk sound.  
Now in 2018, Snoop has smoked weed in the White House and the world is taking culinary advice from him. Calvin Cordozar Broadus, Jr. is making his debut into the cookbook world with From Crook to Cook: Platinum Recipes from Tha Boss Dogg's Kitchen. The book features 50 recipes which are apparently from Snoop's personal collection. 
This bookm seems like a natural follow up to Snoop's success as TV chef alongside Martha Stewart. Their show Potluck Dinner has recently been nominated for Emmy and Martha Stewart write the foreword of the book.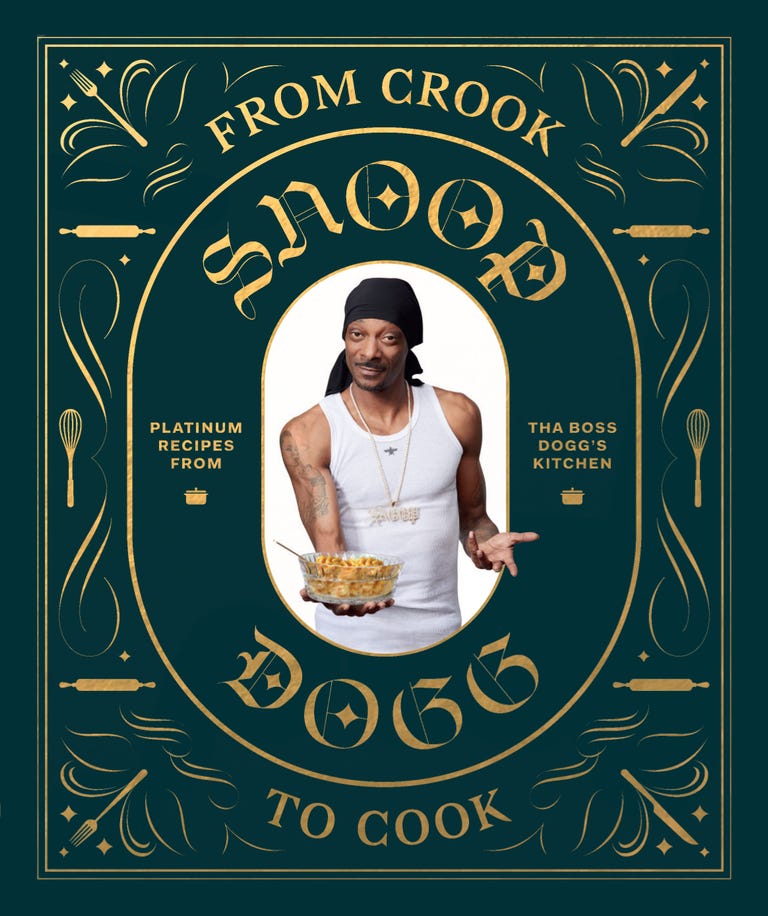 In a statement to mark the book's release, Snoop said: "You know it's blazin' up in my kitchen. I'm takin' the cookbook game higher with a dipped and whipped collection of my favourite recipes, ya dig?"
Thing is, it's not actually blazin'. A release to journalists specifies that all recipes are "cannabis-free".
If you cant wait until the books release, here are some excerpts:
OG Fried Bologna Sandwich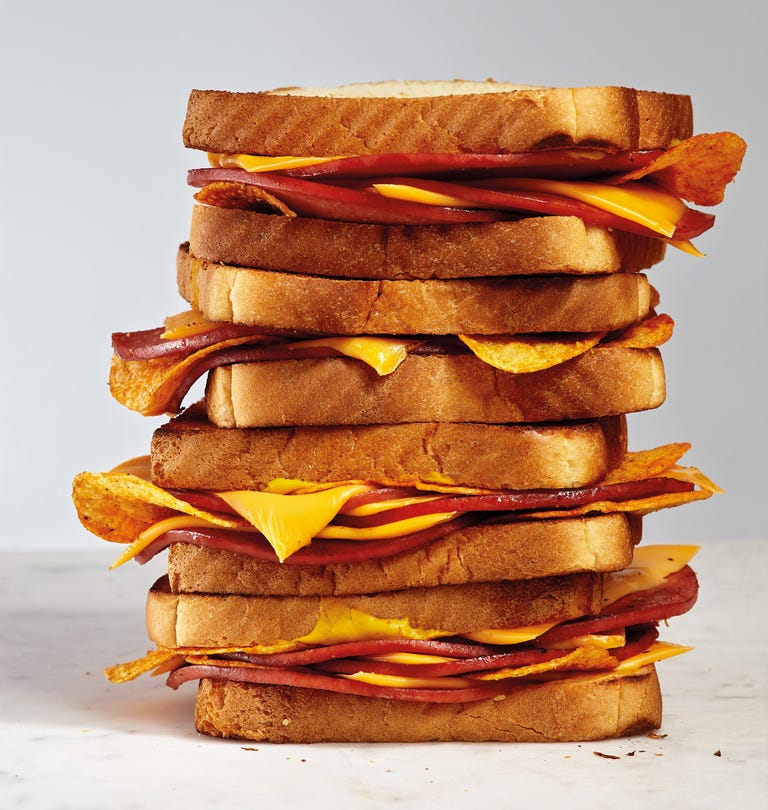 A "certified hood classic", Snoop used to snack on this as a kid using leftover cold cuts.
"A favourite munchie was discovered when I had the bright idea of throwing that bologna in a frying pan," he writes. "But now that we moved on up, like The Jeffersons, that bologna turned into the finest aged meats. We ain't eating this just cuz we have to. These days we eat it because what would go better with that thang we love to do so much. Maybe I'll start making it with some "smoked" Gouda now."
Ingredients (Serves 1)
3 slices bologna, 1 Tbsp unsalted butter, 2 slices white bread, 1 tsp yellow mustard, 3 slices American cheese, Barbecue potato chips, as many as you want.
Method
1. Place the bologna on a cutting board and cut one slit from the middle to the edge of each slice.
2. In a medium skillet over medium heat, melt the butter. Swirl the skillet to cover the bottom completely. When the skillet is hot and the foam has subsided, add the bread. Lightly toast for about 2 minutes per side, or until golden. Transfer to a cutting board and spread the mustard on one slice of bread.
3. Return the skillet to the heat and add the bologna in a single layer. Cook for 2 to 3 minutes, or until the edges are golden and crisp. Flip the bologna and top each slice with the American cheese. Cook for 2 to 3 minutes more, or until the cheese starts to melt.
4. Place the fried bologna and cheese on the toasted bread slice without mustard and top with as many chips as you and your sandwich can handle.
5. Close the sandwich, placing the other bread slice, mustard-side down, on top. Go to town.
Remix Gin and Juice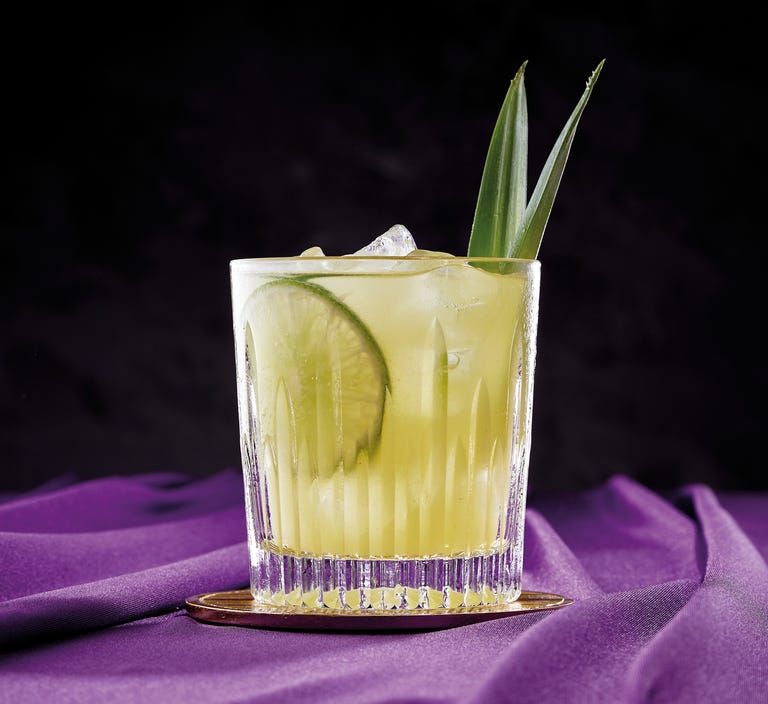 Snoop tells readers that after 25 years of mixing that Tanqueray with the OJ, it was time for a "fresh twist"
Ingredients (Serves 1)
1 oz [30 ml] gin (Tanqueray, preferably), 1 oz [30 ml] apple-flavoured vodka, 2 oz [60 ml] pineapple juice, Pineapple leaves and a lime wheel, for garnishing.
Method

1. Fill a cocktail shaker with ice. Add the gin, vodka, and pineapple juice. Stir.
2. Strain into a rocks glass and garnish with the pineapple leaves and lime wheel. Serve immediately.
 From Crook to Cook: Platinum Recipes from Tha Boss Dogg's Kitchen by Snoop Dogg (Chronicle Books). Out on 23 October.