If you live in London this is our list of where you should try this week! If you don't live in London… Tough Luck. 
 | Sea Cucumbers @ Barrafina, Coal Drops Yard (above)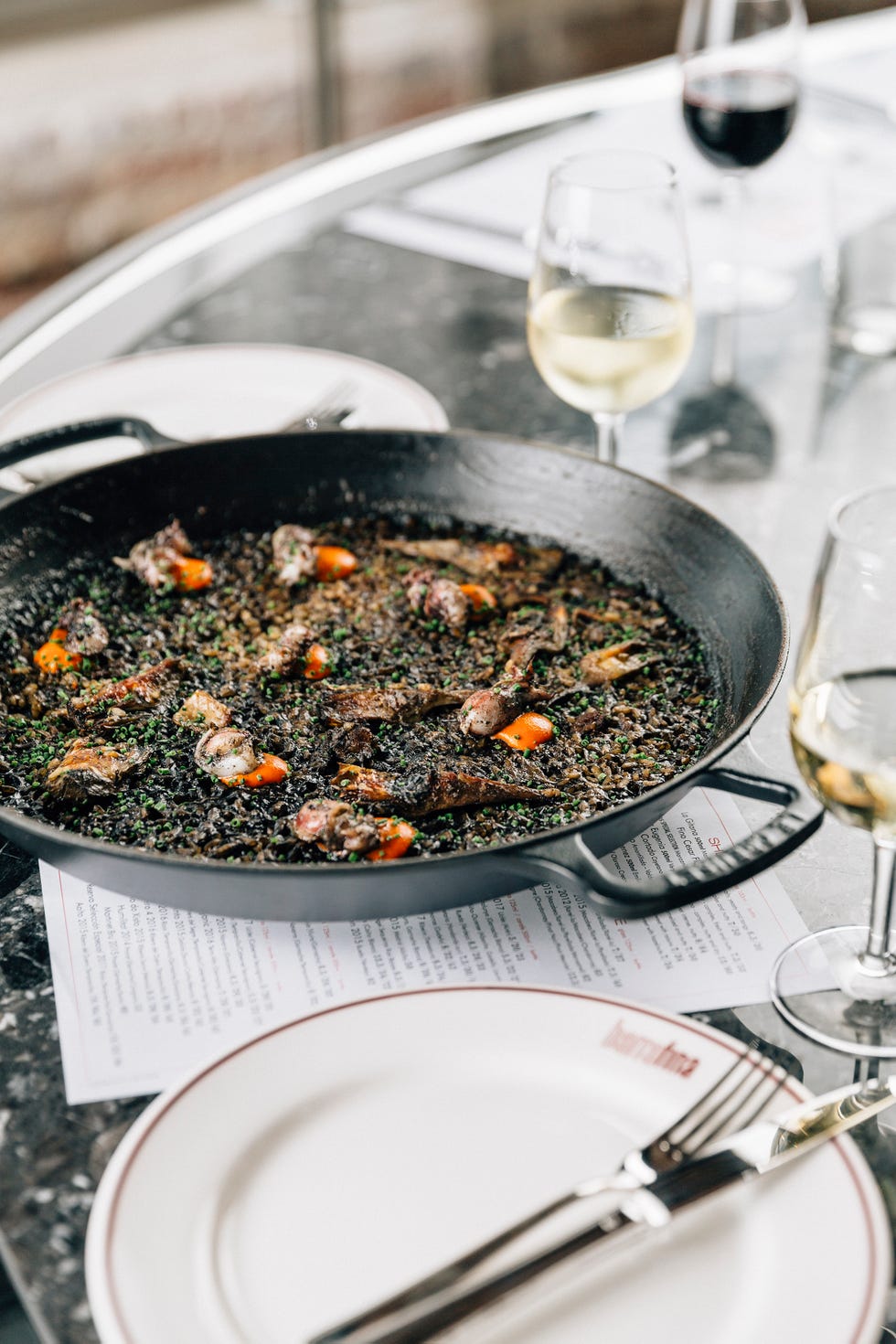 You can now visit the £100 million development of two Victorian coal drops in King's Cross, eat and dine to your heart's content at the various bars and restaurants. But first you need to hit up Barafina which is headed up by Michelin Starred Chef Angel Zapata Martin.
Originally from Barcelona and with experience in three Michelin-starred Can Fabes and also under Pierre Gagnaire, Angel is your man for exquisite Catalonian tapas. 
His favourite creation is his espardenyes otherwise known as Sea slugs or sea cucumbers. Sea slugs don't sound appetising but they have the same consistency as squid, they come partnered with chicken thighs, garlic and chilli.  
You can also order a glistening plate of cured monkfish with multicoloured accoutrements; crispy squid atop its inky black sauce; or a tantalising plate of salt cod sitting on spinach and a tomato, pine nut and dried apricot sauce. 
So grab a seat at the bar order a glass of something delicious and get the tomato bread to snack on whilst you peruse the menu.  
Coal Drops Yard, King's Cross, London, N1C 4AB; barrafina.co.uk
| Martinis & Black Truffle Pizzas @ The Connaught Bar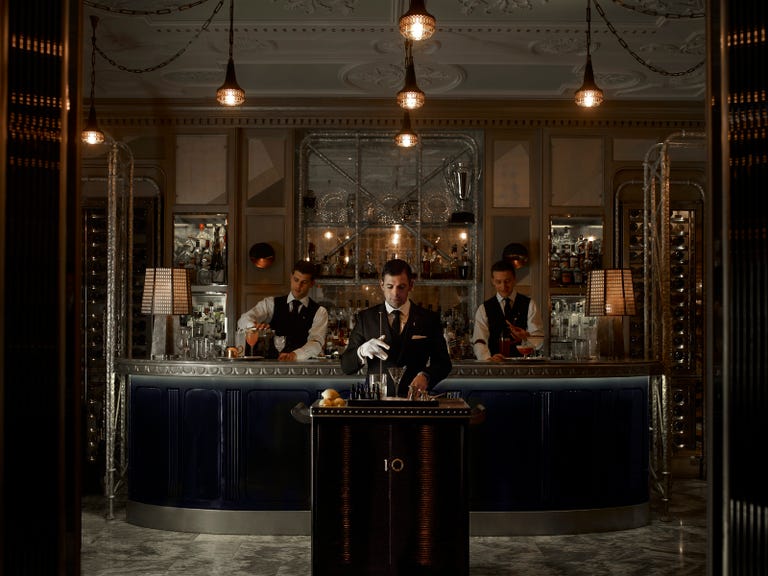 The Connaught Bar has just turned 10. The bar's master mixologist Agostino Perrone has been at the helm the whole time and is marking his decade by creating a very special small-batch gin, which superfans can now sign up to try and buy (there are only 100 bottles going).
You can also get The Connaught's famous Black Truffle Pizza. It has a blistered crust with a volcanic black truffle and  buttling with molten fontina, this £29 pizzetta is a beautiful creation not to be confused with a square meal.
Carlos Place, London, W1K 2AL; the-connaught.co.uk
| Tuna Tartare @ Cecconi's Shoreditch
From Mayfair to Bank, and now over to Shoreditch, Soho House's Italian restaurant Cecconi's is spreading itself across the capital.
The new branch may not have been there long but it is still buzzing, the  moodily-lit room provides the perfect back-drop for weeknight catch-ups. 
The is a succinct list of cocktails and satisfying menu full of pizza and pasta and Cicchetti and cured meats and fish. 
Our picks are the  truffle arancini, with melted fontina cheese oozing from the middle, and the quail eggs with salty tuna sauce. The Tuna tartare is a theatrical dish, it comes as a goldfish bowl of the mixture is presented in front of you before being tossed together by your waiter. It's a large meal so it is to be shared.