Meet the brand new McLaren Speedtail, the spiritual successor to the legendary McLaren F1 supercar of the 1990s. 
The Speedtail effortlessly combines luxury and speed, and as an added bonus it is environmentally friendly. It will be powered by a gas-electric hybrid powertrain that will produce a total of 1,035 hp, which will rocket from 0 to 186 mph in only 12.8 seconds, and a staggering top speed of 250mph (403km/h).
The interior of the Speedtail in inspired by F-1 cockpits, there is a central drivers seat with two staggered passenger seats.  
The car also has some technological innovation such as a  the use of electrochromic glass, which darkens the windows at the push of a button. To save weight the car doesn't have windows  it uses HD cameras mounted on the fenders that stream to a pair of dashboard screens.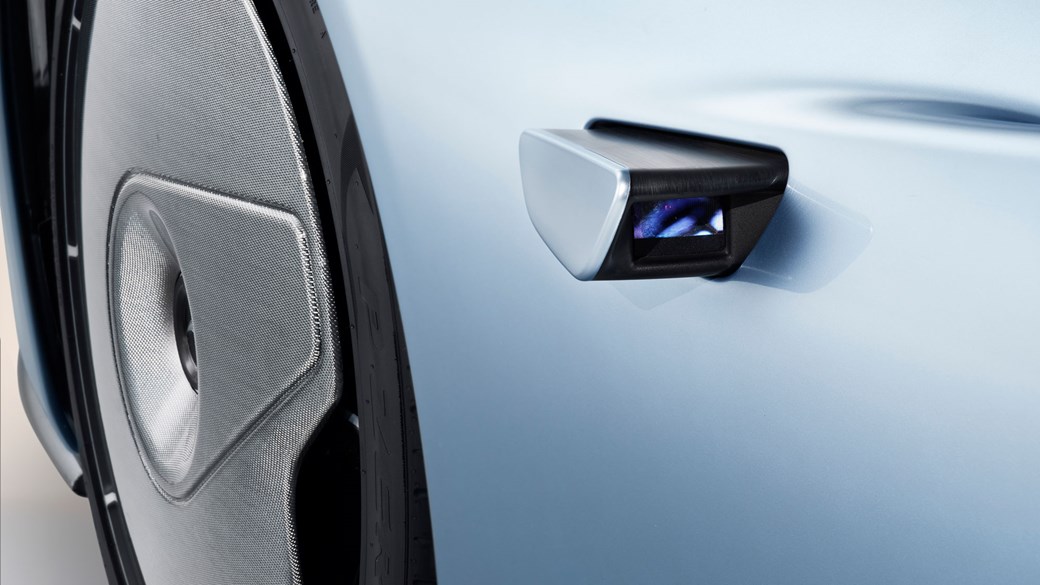 The camera are designed to work with the ignition, when it is on they spread out and retract when parked or when Velocity Mode is active. 
Velocity Mode sounds like something out of a spy car, but in the Speedtail, when it  is turned on the rear view cameras are retracted and the car is lowered by 35mm to improve aerodynamic efficiency.
On to the elephant tail in the room: the Speedtail's back-end. I'm still on the edge, to me the tail looks bulky and doesn't have the finesse of a Ferrari in terms of aesthetics. 
Although, the tail is technical masterpiece, Speedtail's panels are made from a patented flexible carbon fibre which allows the ailerons to move up and down to stabilise and slow the car when needed.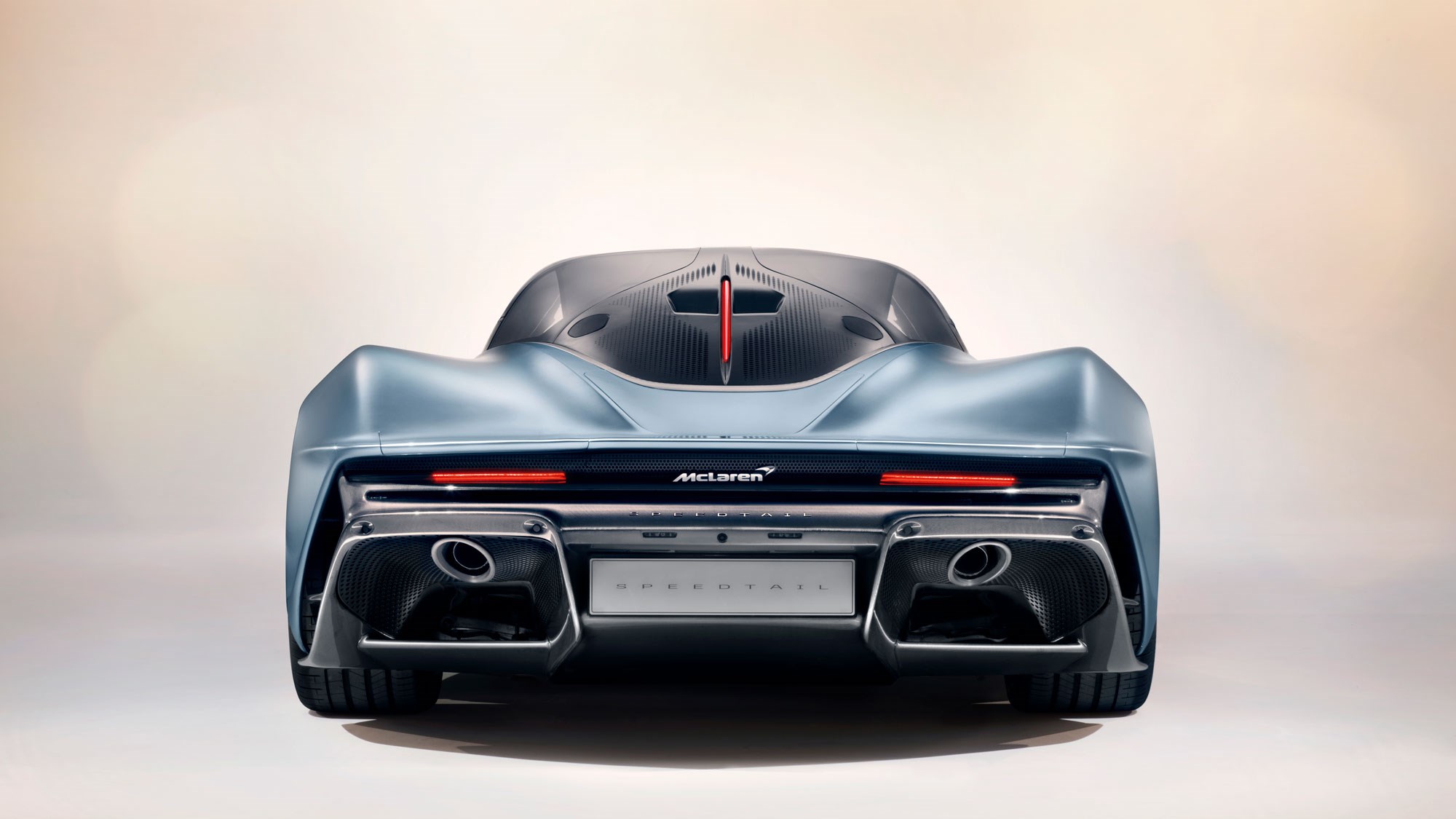 Priced at £1.75 million (approx. $2.45 million) only 106 Speetails will be made and each one has already been sold.