Most men shy away from wearing cravats, this is down to not wearing them properly but most importantly they are usually associated with the upper-class. 
To me this is a ridiculous reason not to wear an accessory, there was a time when only the richest noble-men could afford a tailored suit, now anyone with a decent paycheck can afford a tailor. 
At the AFI Fest screening of Green Book, the Moonlight star went for a cravat, and better yet, proved it isn't just for thoroughly evil British villains with stuffed elephant heads mounted on the wall.
Pulling of a cravat is not a difficult affair, avoid the cravats you would find in a bargain bin in a vintage store and opt for a more fresh print that won't clash with your overall look.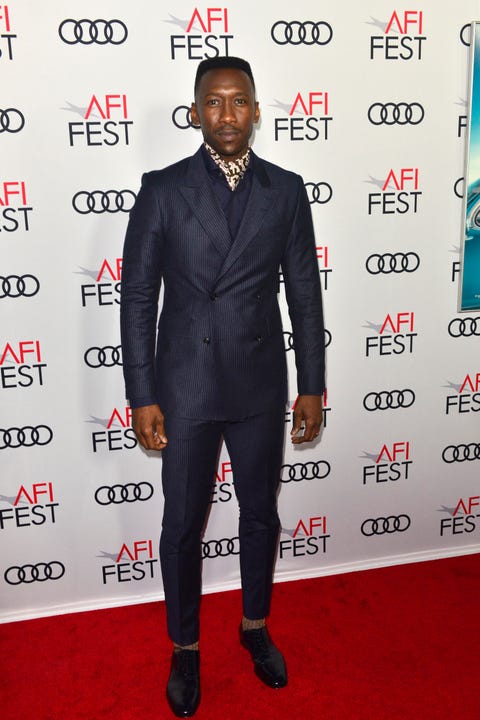 Next time you find yourself on Saville Row channel you inner Mahershala Ali and prove to the world that anyone can pull off a cravat  without the title of 'Lord'.