The Many Styles Of Black-Tie.
If you ask an old school gentleman what constitutes black-tie, they will tell you a black tuxedo, black bow-tie (no pre-tied) and patent black Oxford shoes.
But overtime this quintessential tuxedo style has been adapted, people are no longer afraid to add their own flair to what has been a standard look for men for decades.
In this article, we will take you through the new tuxedo styles.
The Classic Tuxedo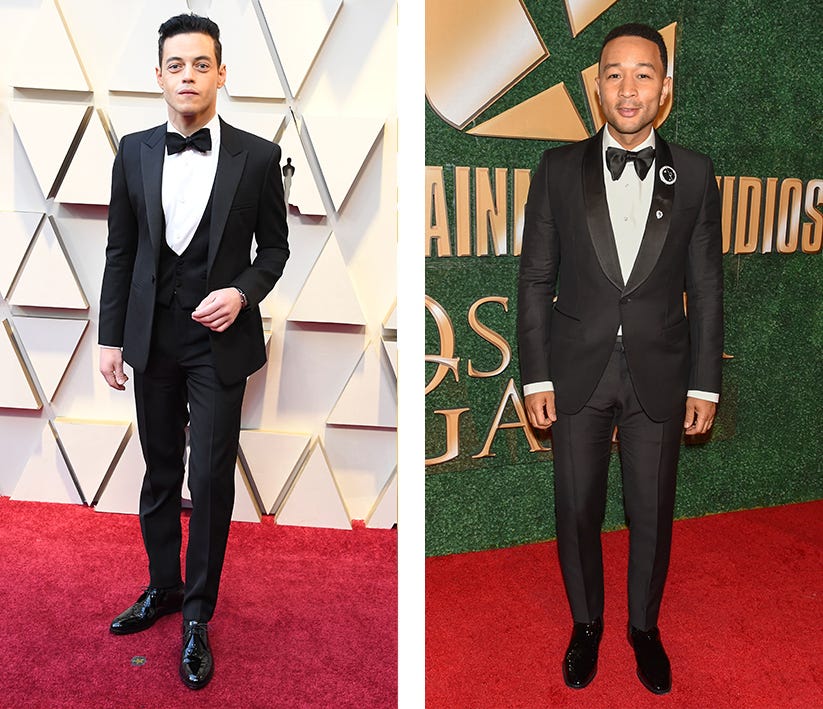 There is, and always will be, a place for the classic tux. For personal customisation you can't go wrong with trying different lapels a shawl collar is an easy win, peak lapels – the bigger, the better – are an eighties power move back in vogue. Feel free to try a three-piece, too.
The Blue Tux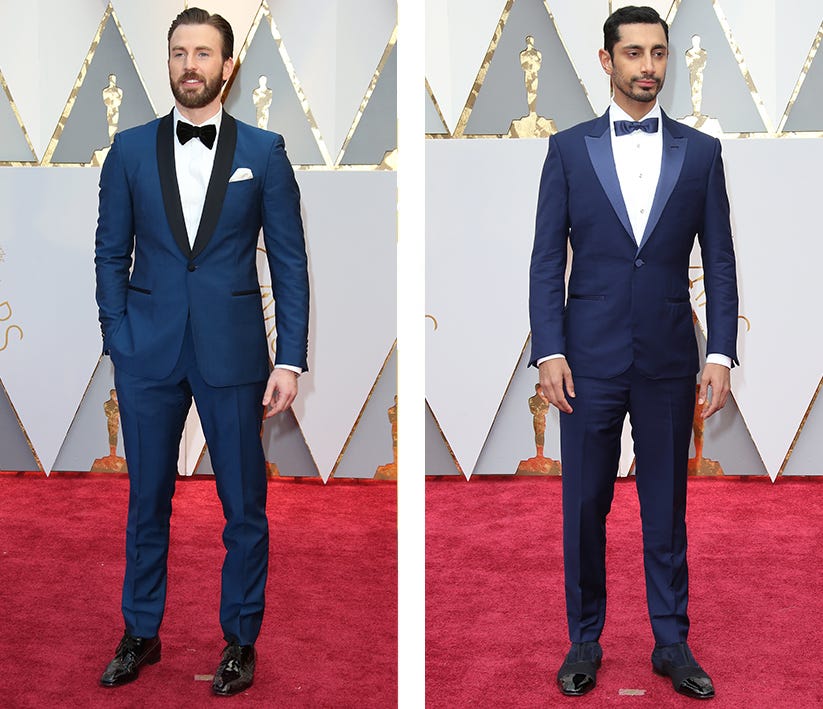 The midnight-blue tux for a while was very contentious in men's fashion, old school gents did not consider this a true tux no matter how dark the blue. But if you want to add some colour and stand out you can't go wrong.
The Colourful Tux
The colourful tuxedo is a bold move, whether we can even consider pink jackets tuxedo's is a another debate. With Calvin Klein and Tom Ford but two advocates of black tie in candyland, a safer option lies in a vibrant jacket anchored with simple monochrome elsewhere.
The Showman Tux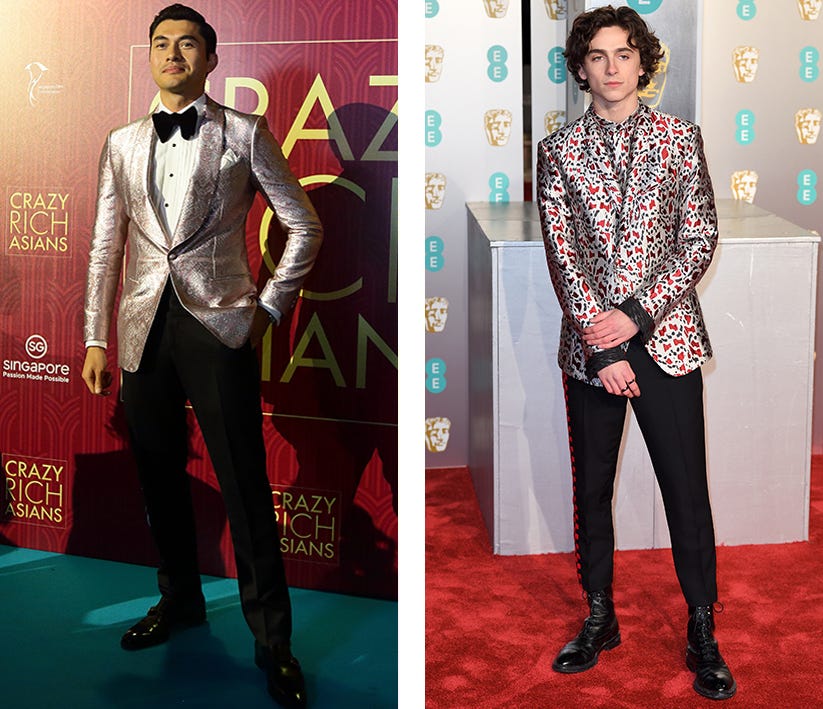 Hugh Jackman did it at the Brit Awards. Timothée Chalamet did at the BAFTAs. The showman tux, is self-explanatory, it is bold metallic colours and your choice of patterns. It is as bold a tuxedo style, you could go for!
White Tuxedo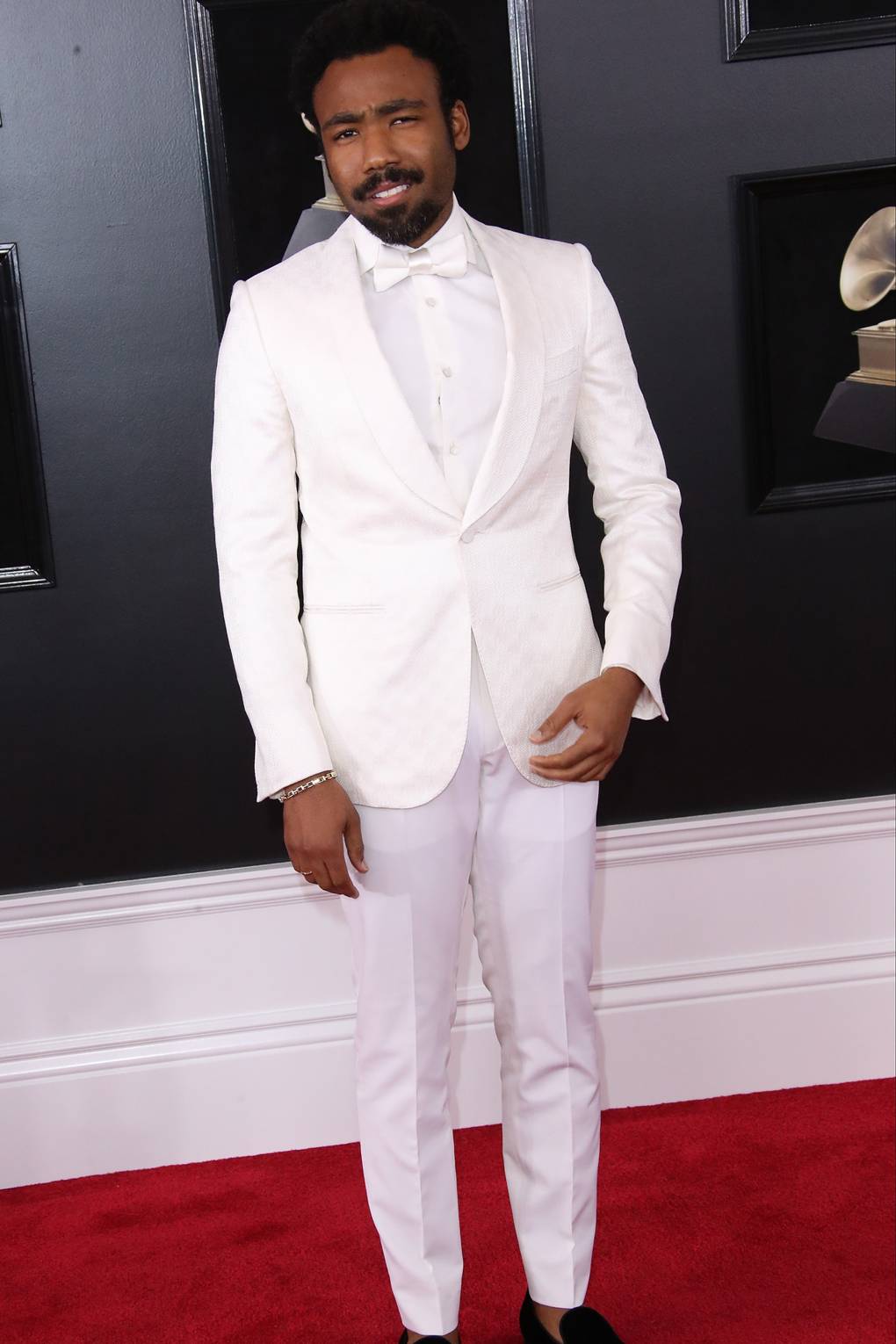 When you wear a white jacket you are making a bold statement, you won't be nibbling on hors d'oeuvres.  Last year's Met Gala saw a slew of famous men turn to all white, and it's slowly become a sharp way to mix-up black tie. Just make sure you don't just turn up in all-white, unless you are the Donald.